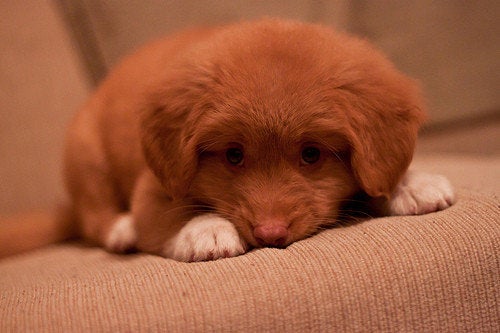 Finding the world's cutest puppy is a near-impossible task, but a dog called Denver is proving to be a strong contender for the title.
The puppy can be seen tumbling through grass and leaves, sniffing through the forest and looking totally precious in his Halloween costume.
Denver is the smallest of the retrievers, with his breed described as "highly intelligent, alert and outgoing," always "ready for action," and "affectionate and loving with family members," by the American Kennel Club.
Photos of Denver from May show that the once-tiny puppy is growing up fast, but is still just as cute.
"Denver's absolute favourite activity these days follows in his early life forest training: He loves to come along with me on mountain bike rides on Vancouver's North Shore," Taylor told The Huffington Post in an email. "He's also an avid swimmer and a heartbreaker on the side."
"As for why we chose this breed, I would love to say that it's because he matches my beard," Taylor told HuffPost. "But really, we were looking for a sporting dog that would be capable of forest adventures, that wasn't so big."
He has a friend to play with now, too. The family welcomed a 6-month-old rescued Great Dane named Blueberry.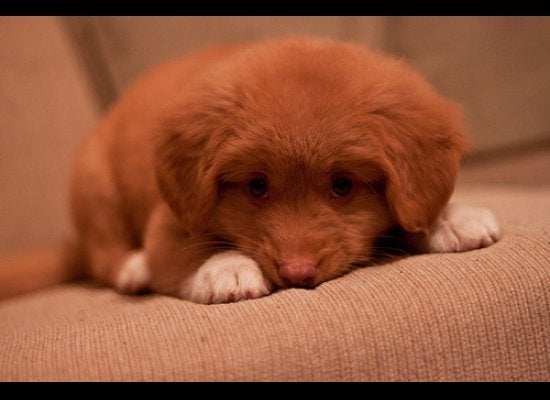 Adorable Denver, the Novia Scotia Duck Tolling Retriever