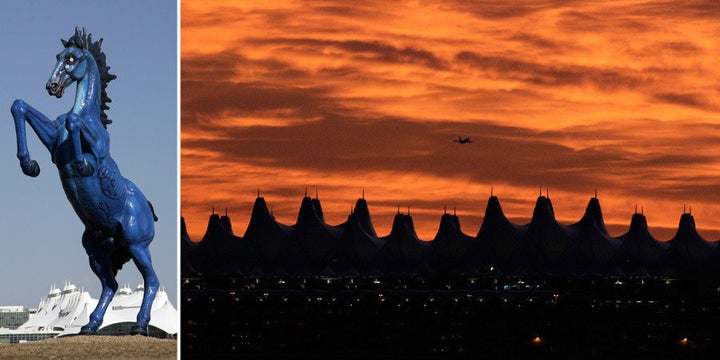 The controversial and attention-grabbing blue mustang sculpture at Denver International Airport is eligible for removal soon, 9News reports.
In 2006 while completing the mustang, an unsecured piece of the 9,000 pound sculpture fell on 66-year-old Jimenez killing him. The sculpture was installed two years later posthumously, and the city ended up paying $650,000 -- or more than double -- what it had originally intended.
"It will forever incite dialogue, promote dialogue and discussion," said then-President of Denver City Council Michael Hancock at the mustang's dedication event four years ago.
Then-Mayor of Denver John Hickenlooper insisted he liked it.
"Not only is it (Jimenez's) largest sculpture, but I think it's also his most powerful sculpture in that sense that it has so much energy that is controlled within it," Hickenlooper said at the dedication ceremony.
Popular in the Community