Federal agents along with local Denver police conducted multiple raids on marijuana growing operations around Colorado's capital city Tuesday morning.
The Denver Police Department declined to speak about the details of Tuesday's raids, citing an ongoing investigation, but tweeted this statement:
The Denver Post reported that the operation involved the Drug Enforcement Administration, the Denver Police Department and the Colorado Attorney General's Office.
"It's a very large and successful investigation," James Gothe, DEA group supervisor in Denver, told The Denver Post. "We're assisting."
Tak Landrock of Denver's Fox31 reported that cars, cash and marijuana plants were seized at six locations in Denver.
Calls to the DEA and the Colorado Attorney General's Office were not immediately returned.
It remains unclear why the police action was conducted and whether the marijuana grow operations targeted were illegal sites or state-licensed businesses.
"Federal, state, and local law enforcement officials have only engaged in this type of activity when they suspect state laws are being violated," Mason Tvert, communications director for the Marijuana Policy Project, told The Huffington Post. "No details have been released, so it's too early to say whether that is the case and whether any state laws have been broken. If they were, the individuals involved will face the consequences. If they weren't, law enforcement will have some explaining to do."
In 2013, following the legalization of marijuana under Colorado and Washington state laws, the U.S. Department of Justice laid out its priorities in enforcing federal laws against the marijuana trade:
Preventing the distribution of marijuana to minors;
Preventing revenue from the sale of marijuana from going to criminal enterprises, gangs and cartels;
Preventing the diversion of marijuana from states where it is legal under state law in some form to other states;
Preventing state-authorized marijuana activity from being used as a cover or pretext for the trafficking of other illegal drugs or other illegal activity;
Preventing violence and the use of firearms in the cultivation and distribution of marijuana;
Preventing drugged driving and the exacerbation of other adverse public health consequences associated with marijuana use;
Preventing the growing of marijuana on public lands and the attendant public safety and environmental dangers posed by marijuana production on public lands; and
Preventing marijuana possession or use on federal property.
UPDATE: 5:23 p.m. -- A DEA agent familiar with Tuesday's raids in Denver, who requested anonymity because he was not authorized to speak about the investigation, told The Huffington Post that the alleged misdeeds of the targeted grow operations fell within the Justice Department's 2013 enforcement priorities as well as constituting violations of state marijuana law.
Before You Go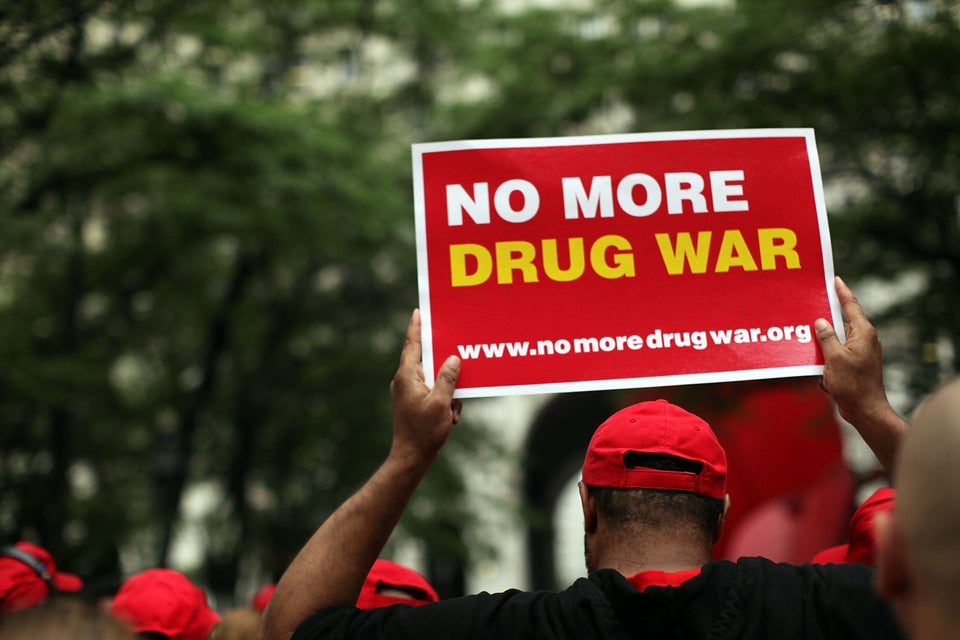 27 Reasons Why The U.S. Shouldn't Lead The War On Drugs
Popular in the Community