Denver City Council approved a municipal tax rate of 5 percent on recreational marijuana sales in Mile High City on Monday afternoon -- if approved by voters, the city tax would likely be in addition to the 25 percent combined state tax rate, which also must be approved by voters this November.
The city council voted 7-5 in favor of the 5 percent tax that will take effect on Jan. 1, 2014 when recreational marijuana sales can begin in the state. Mayor Michael Hancock had recommended the 5 percent tax rate earlier in the month.
"We believe a 5 percent tax on recreational marijuana will fulfill the city's needs to effectively regulate and enforce this new law while protecting our children and families, supporting public health and ensuring the integrity of our neighborhoods," Hancock said.
The Denver Post reports that the city council also approved a sliding tax scale -- between 3.5 and 15 percent -- which would allow the city council to adjust the tax rate as needed. However, the council agreed that voters should be asked to approve a starting rate of 5 percent.
The 5 percent tax, along with state revenue and other associated marijuana fees, is expected to generate the City of Denver an estimated $9.2 million annually.
Colorado's Taxpayers' Bill of Rights requires that Coloradans vote on any tax increases so they will be asked to weigh in on the taxes on this November's ballot.
If all tax rates, at the city and state level, are approved by voters in November -- a 5 percent city tax, a 15 percent excise tax plus a 10 percent special sales tax rate -- marijuana buyers in Denver could be looking at least 30 percent in taxes each marijuana purchase.
Amendment 64 states that the first $40 million raised from the 15 percent excise tax would go to to school construction. And although many voters who supported A64 did so because it could raise money for schools, lawmakers are concerned that even fans of that excise tax rate and the use of its revenue could be turned off by a total tax rate of 25 percent, not including additional state and local taxes that could lead to marijuana taxes exceeding 30 percent in some areas.
But a recent survey from Public Policy Polling suggests those fears may not show up at the voting booth in November. According to PPP, 77 percent of Colorado voters support the 15 percent excise tax -- which Amendment 64 calls for and which is earmarked for public school construction -- as well as an additional 10 percent sales tax to cover the cost of regulating recreational marijuana sales. Only 18 percent of those surveyed were opposed to increased taxes on legal pot sales. The survey of 900 registered Colorado voters was conducted by Public Policy Polling from April 15-16.
In June, Denver City Council voted 10-1 to opt-in on pursuing local regulation for recreational marijuana sales beginning in 2014. Legal marijuana is expected to become big business in Denver -- Amendment 64 passed overwhelmingly in Colorado's capital city with 66 percent voting for the recreational marijuana legalization measure and the city remains the capital of the medical marijuana industry in the state.
In May, Gov. John Hickenlooper signed several historic measures to implement marijuana legalization in the state, establishing Colorado as the world's first legal, regulated and taxed marijuana market for adults.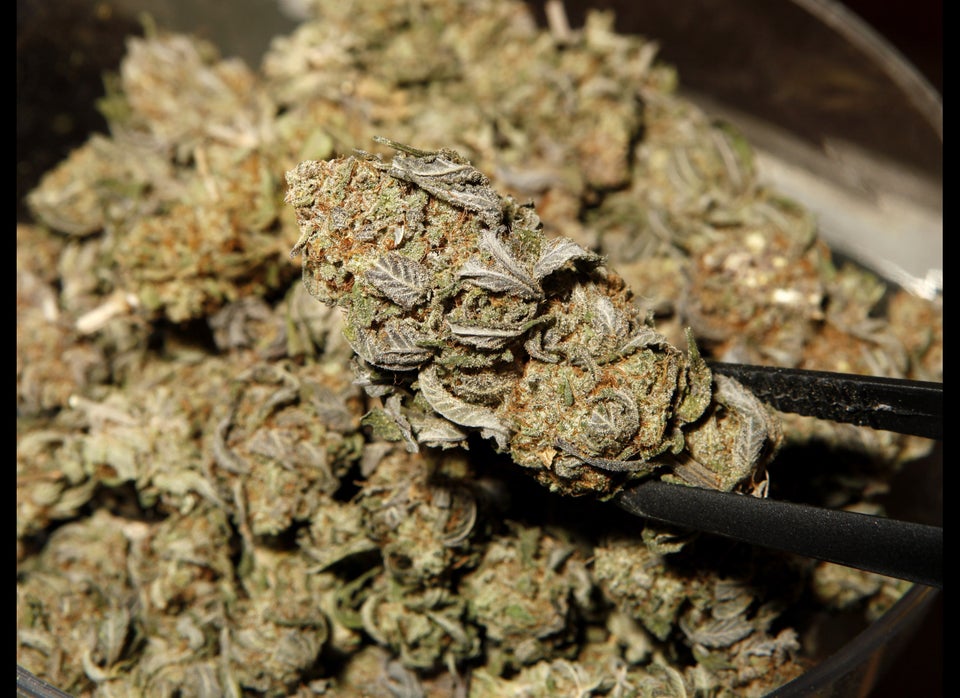 16 Facts About Marijuana And The U.S. Economy
Popular in the Community