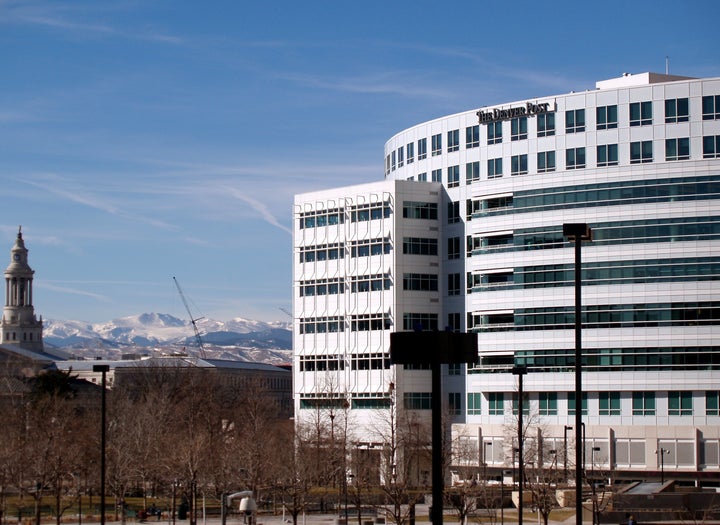 In a move described as both extraordinary and brave, the editorial board of the Denver Post publicly skewered its hedge-fund owner in a searing article published Friday. The message was plain: Sell the paper before it's too late.
The Post has endured multiple rounds of layoffs since 2010, when Alden Global Capital purchased the paper's parent company, Media News Group (now Digital First Media), and adopted what's been described as a "strip-mining" approach to management. According to the editorial, Alden has slashed the Post's staff by almost two-thirds — and that's despite the paper's reported profitability. As of next week, only about 70 staffers will remain.
"Denver deserves a newspaper owner who supports its newsroom," the board wrote. "If Alden isn't willing to do good journalism here, it should sell the Post to owners who will."
Otherwise, the journalists warned, the paper — which has been in circulation since 1892 and boasts nine Pulitzer Prizes — will be "rotting bones" in a few years, leaving "a major city in an important political region … without a newspaper."
Other than the staff editorial, the Post published five other opinion articles on Friday related to its decline under Alden. In one, veteran journalist and former Post editor Gregory Moore urged government, business and community leaders to come together to find a solution to save the decimated paper.
"The Post has been an integral part of progress in Colorado," Moore wrote. "It helped the community heal after fires, floods and unspeakable gun violence. It explained how we were changing politically and demographically, and it exposed corruption and malfeasance. It has provided a window and a mirror to help us become a better community."
"Not everybody loves it, but everybody needs it — whether they know it or not," he added.
Many journalists and others reacted to the Post's "open revolt" with words of awe and support. Los Angeles Times editor Mitchell Landsberg described the coverage as "remarkable."
"This is what brave looks like," wrote Bloomberg View columnist Joe Nocera.
Earlier on Friday, the Post was called out for a glaring mistake on the cover of its print edition's Life & Culture section. In an article described as the "ultimate visitors guide" to Denver's Coors Field," the paper erroneously printed a large photograph of Citizens Bank Park in Philadelphia instead.
The paper was quick to admit to the mistake and published a tongue-in-cheek mea culpa. Still, the Post was harshly criticized by readers for the gaffe.
Many observers defended the paper, however, pointing out how hard it is for a newsroom to do its job well when it doesn't have the resources to even scrape by.
Copy editors at the Post were among the first to be expunged from the paper. "The Post cannot do its job starved of resources the way it is now," said Moore in his op-ed.
In March, Alden admitted that it had taken hundreds of millions of dollars from its Digital First Media newspapers, including the Post, to finance the fund's often-risky investments, including buying sovereign Greek debt and a failing pharmaceutical chain.
"Alden Global Capital has for years treated one of the biggest media companies in the country like a big ATM," wrote Lee Schafer, a columnist for The Minneapolis Star-Tribune, last month. "Someday, it will run out of money."
CORRECTION: A previous version of this article incorrectly stated the Denver Post will have 100 staffers after the latest round of layoffs. The Post had 100 staffers and will be down to about 70 after the most recent layoffs.
Support HuffPost
The Stakes Have Never Been Higher
Related
Popular in the Community