The Denver Post reports that Denver prosecutors will no longer charge adults 21-and-older for carrying less than an ounce of marijuana. Denver District Attorney Mitch Morrissey and City Attorney Doug Friednash follow the lead of Boulder County DA Stan Garnett who announced this week that his office would drop all marijuana possession prosecutions for adults for less than an ounce of marijuana as well as possession of marijuana paraphernalia.
Garnett made the announcement via Twitter on Wednesday:
Due to amendment 64, 20th JD DA's office dismisses pending possession of MJ less than an ounce/MJ paraphenalia cases for defendants over 21.

— Stan Garnett (@DAGarnett) November 14, 2012
After Garnett made the announcement earlier this week, the pot advocacy group behind Amendment 64 called upon Morrissey and other Colorado prosecutors to follow the will of the voters and stop prosecutions of adult possession cases of up to an ounce of marijuana as the bulk of Colorado's marijuana possession arrests occur in Denver.
"A strong majority of Coloradans made it clear that they do not believe adults should be made criminals for possessing small amounts of marijuana," said Mason Tvert, a proponent of Amendment 64, in a statement. "Colorado prosecutors can follow the will of the voters by dropping these cases today and announcing they are no longer taking on new ones."
Effective immediately it is the policy of the GJPD not to cite persons age 21 or older that possess and/or consume 1 ounce or less of marijuana and/or cultivate and possess 6 or less plants as allowed by the Amendment.
Ken Buck, Weld County DA and a vocal opponent of Amendment 64, said in a statement Thursday that his office intends to still prosecute cases that were crimes at the time they occurred. "Accordingly, we will not be dismissing existing marijuana possession cases. But more importantly, our office prosecutes low-level possession cases to get drug users help with their addictions. That practice will continue until state law changes."
Individuals with current possession cases of an ounce or less of marijuana in Denver or Boulder still have to go to court, but can expect a dismissal, 7News reports.
The federal government's intent to enforce existing marijuana laws remains unclear, but legislators in Colorado and beyond are already putting pressure on the Obama administration to respect states' rights regarding marijuana legalization.
"We have sponsored legislation at the federal level to remove criminal penalties for the use of marijuana because of our belief in individual freedom," Frank and Paul wrote in a letter to Obama. "We recognize that this has not yet become national policy, but we believe there are many strong reasons for your administration to allow the states of Colorado and Washington to set the policies they believe appropriate in this regard, without the federal government overriding the choices made by the voters of these states."
Both Frank and Paul are ardent supporters of marijuana legalization. In 2011, the two pushed legislation to end the federal ban on marijuana and let the states decide on legalization.
Read the full text of Frank and Paul's letter here.
Before You Go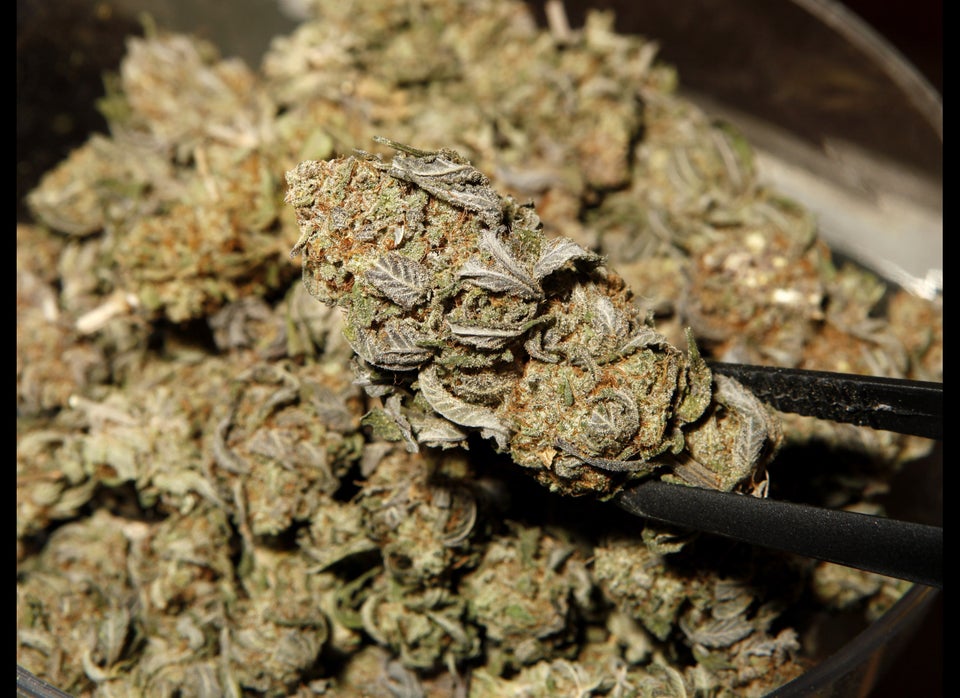 16 Facts About Marijuana And The U.S. Economy
Popular in the Community