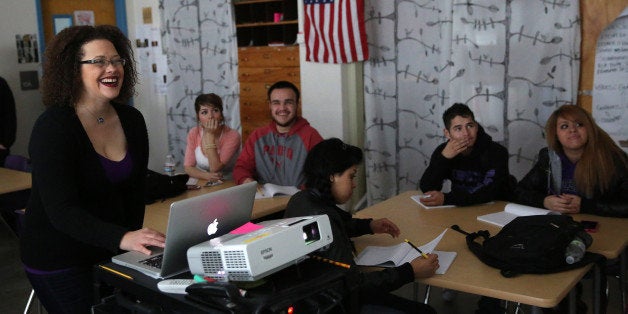 In middle school, Jhovani Becerra witnessed his classmates get suspended for small infractions like mouthing off to teachers or violating the school dress code. The student from Denver, Colorado, thought such a system was perfectly normal.
It wasn't until high school that Becerra, 18, who came to the U.S. from Mexico as a young child, realized it wasn't. In his new school the administration offered emotional support to struggling students instead of a zero-tolerance policy that demanded blanket punishments for even minor infractions.
"Going to middle school, I thought that was the norm at all schools," Becerra, who recently graduated, told The Huffington Post. Teachers "only looked at the behavior and the consequences, not what's causing the behavior," he said. "I don't want [my children] to grow up with schools like that."
The changes Becerra experienced are representative of a transformation administrators at Denver Public Schools (DPS) are trying to create for students at all levels in the district. Over the past decade, DPS has emerged as a national leader in its push to end the so-called school-to-prison pipeline, which experts say funnels children into the nation's jails through zero-tolerance policies that criminalize student misbehavior. Zero-tolerance policies can push students out of schools and onto the streets through excessive suspensions. Having cops in schools can also be a factor, because it means police are more likely to intervene in instances of student misbehavior than teachers and administrators.
Through working with a local grassroots group called Padres & Jóvenes Unidos, which translates as "Parents and youth united," the district has taken strides to rewrite its discipline codes. With the help of the organization, the district and the local police department -- which supplies resource officers for schools -- signed an agreement in 2013 that clarified and limited the power of police in schools. As a result, Denver schools have seen a substantial drop in the number of student suspensions and expulsions, according to a report the group released in May. In the 2011-2012 and 2013-2014 school years, in-school suspensions dropped 27 percent, out-of-school suspensions dropped 10 percent and expulsions dropped nine percent.
But some teachers say the changes have actually made classrooms feel less safe. And even the district's boosters concede that there is still a lot of work to be done before the district can say it has adequately served its most at-risk students.
"I won't say that we're all the way there yet but we've made some tremendous gains," said John Simmons, DPS executive director for the division of student services. "Our big bet is restorative practices," Simmons added, referring to the use of conflict resolution techniques as opposed to handing out knee-jerk punishments. That means, for example, using counseling when a student gets into a fight with a peer instead of automatic suspension.
"It's really, really important to change the policy because that begins to change the whole practice," said Daniel Kim, director of youth organizing for Padres & Jóvenes Unidos. "But the practice of making the policy real in every classroom and school is a whole other fight in and off itself."
The district has embraced the challenges, Simmons said. "Our goal is to eliminate, not reduce, disparities," he said.
Despite this progress, some teachers feel they have not received adequate resources to stop the cycle of misbehavior. Instead, they say, their classrooms feel unsafe, as they are forced to keep problem students in the classroom.
"We definitely would like to reduce suspension and expulsions but we need alternatives," said Vicky McRoberts of the Denver Classroom Teachers' Association (DCTA), the local teachers union. "If a school doesn't have alternatives -– no system in place for character education or restorative approaches or whatever to work with the students on changing behavior, then reducing suspensions and expulsions in and of itself shouldn't be the goal."
But McRoberts said she does not "care if it's a statistically valid survey or not," because it still represents a number of "people saying 'I don't feel safe in my school.'"
For his part, Simmons said that the district has received conflicting results in teacher surveys. But for students like Becerra, the schools that are doing it right are making a world of difference.
Becerra got involved with Padres & Jóvenes Unidos his junior year and has worked to advocate for restorative justice programs since then.
"I have friends who attend [other schools] and the way they describe their administrators and teachers is different than my high school experience. They describe their school as more pre-prison environment," said Becerra. "I feel safer."
Support HuffPost
The Stakes Have Never Been Higher
Before You Go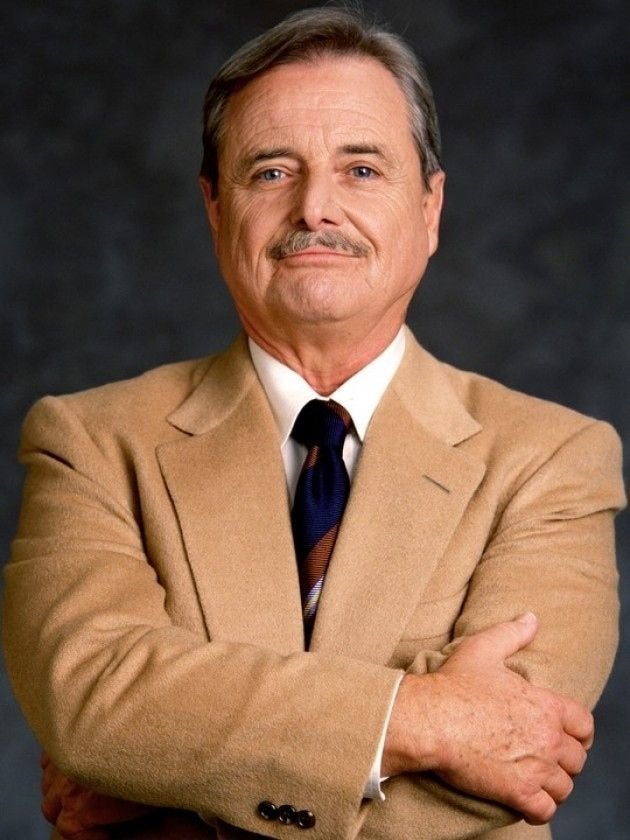 Teachers We Wish We Had
Popular in the Community