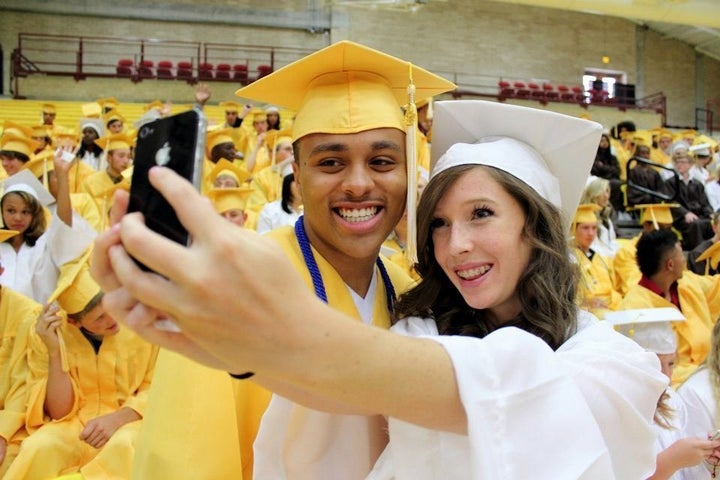 Denver Public School enrollment has grown 14 percent of the past five years, making it the fastest-growing urban school district in the country, according to the district's estimates.
The 14 percent increase is eight times greater than student enrollment the five years before.
According to a press release, the growth is the result of more Denver parents choosing to send their kids to public schools rather than an increase in the city's population.
"The consistent enrollment increase we've seen in recent years is by far the fastest growth being seen among any other major urban school district in the country," said DPS Superintendent Tom Boasberg in a press release. "I am tremendously grateful to our teachers and school leaders for their work that is driving these enrollment increases. At a time when many urban school districts are seeing enrollment decreases, thousands more Denver families are choosing to send their students to the Denver Public Schools. We are seeing academic progress across the district, and this enrollment boom is a direct result of that progress."
STORY CONTINUES BELOW THE GRAPH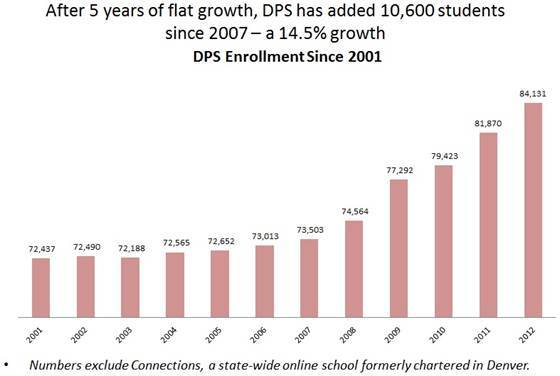 The largest growth has come from middle school enrollment, where the number of students who are scoring proficient or advanced in all subjects on state assessments--math, reading, science, writing-have jumped into the double digits.
According to the Denver Post, DPS still ranks in the state's lowest performing category, even though last school year DPS students posted the highest median growth percentile scores among Colorado's 20 largest school districts on the Transitional Colorado Assessment Program (TCAP, formally CSAP).
Related
Popular in the Community