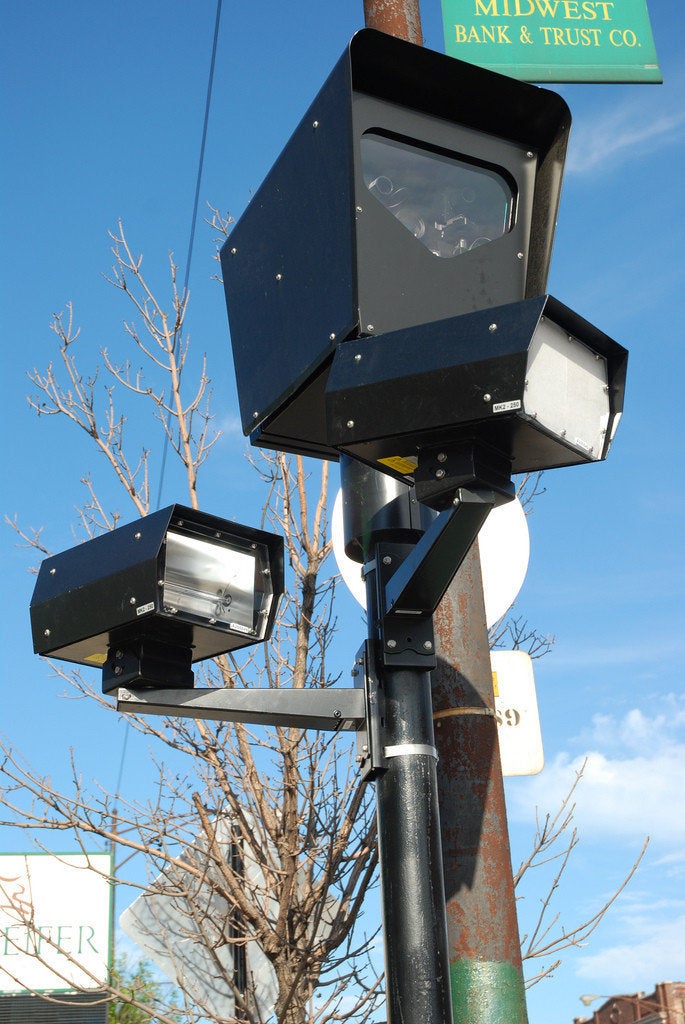 Despite a multitude of arguments against it, the Denver City Council agreed Monday to continue red light camera photo enforcement. The program had recently come under fire after a report by the Denver Auditor suggested Denverites view photo enforcement as "a cash grab."
Much of the criticism centers on a policy that tickets motorists who stop in the crosswalk but do not enter the intersection. The audit shows revenues increased more than 400 percent once tickets were issued for this type of infraction, but believes the Denver Police Department has not demonstrated "an associated increase in public safety."

..as of October 2011 [red light photo] programs generated more revenue than the amount budgeted for 2011. Because these programs were sold as public safety enhancements but are widely viewed as a cash grab, it undermines public trust to maintain photo enforcement programs that are profitable but whose safety impact has not been conclusively shown. If this situation persists, then the photo enforcement programs should be shut down.

Why ticket drivers who enter the crosswalk? "It is about safety," Denver Police Department spokesman Sonny Jackson told 7News. "It's about safety for other motorists and safety for pedestrians... The stop line is there for a reason because we don't want you to block people and have them walk out into traffic to get around you."
The Denver Post reports city councilors are considering reducing the fine for traveling past the line from $75 to $40.
Denver's red light cameras captured $3.6 million in revenue in 2010 and north of $6 million in 2011. KWGN reports the city pays a private company $700,000 to operate the cameras.
Related
Popular in the Community