Aracely Navarro knows a thing or two about hardships. She also knows about overcoming them.
The recent Denver North High School valedictorian is not only the first of her brothers and sisters to graduate high school, she will also be the first to attend college -- on a highly selective scholarship, no less. To get where she is now, reports KDVR, she's dealt with a turbulent family history, her mother's breast cancer, poverty, and a suspension from school after a disciplinary issue.
"That's when I realized ... I don't want to do this, I don't want to be this person," Aracely told KDVR, recalling the suspension that ended with her moving to a different school. "I want to be the one that changes for the better."
And change she did. She became a top student who, driven to attend college, applied for more than 30 scholarships.
Thanks to a Gates Millennium Scholarship, an extremely competitive grant awarded to just 1,000 high school students annually, Aracely has earned a full ride to any college in the country, and, should she choose to pursue it, graduate school as well. According to The Denver Post, in addition to financial assistance, the scholarship also provides for personal and professional development via leadership programs.
In her valedictorian speech, Aracely reflected on the journey she's taken, from dealing with extreme poverty to feeling like "a lost cause:"
I made bad decisions early on in my life. But I stand here in front of you a changed person, telling you now that no one is a lost cause. Even when doctors tell you, you aren't going to live, even when you experience rejection, and even when you are going down the wrong path, it is never time to give up.
Aracely told the Denver Public Schools Foundation she will attend Colorado College, where she intends to study Environmental Policy, "which has been my calling since my mother survived breast cancer."
READ Aracely's full graduation speech, below, provided to The Huffington Post by Denver North High School:
In my mother's womb I was destined to be nothing. The doctors told her I was not going to make it to the 6 month gestation period and the best thing to do was terminate the pregnancy. Well my mother sought out advice from a Priest to my father and they all said that if it was the best thing then she should do it. But my mother had faith in her hopeless child. She made the decision to keep me and now 18 years later here is the baby that was not going to make it.

Life is full of decisions. My mother made the decision to keep her faith in me. We do not always know where our decisions will lead us. My mother took a chance and it lead to me.

A year earlier, my mother was told that she only had 5 years to live after she was diagnosed with cancer. That was in 1995. She then was diagnosed a second time with breast cancer in 2008 and her body was destroyed by chemotherapy. She sits here listening to me, still battling cancer. No, she was not a lost cause. She was not hopeless. She was not going to let her life be predetermined. She chose her own survival.

Most of you really do not know who I am outside of the classroom and the decisions I had to make. Freshman year of high school I was not making the best decisions for my future. I was not the student who cared about where I was going to be in the upcoming years because I cared more about having a "good time." Freshman year I was becoming a lost cause, someone with no future to look forward to, I was becoming hopeless.

So my mother made another tough decision: to pull me out of that situation and enroll me into the purple and gold hall ways of North High School. At enrollment Ms. Guevarra encouraged me to apply for Minds Matter. From there my life changed. I was introduced to college and to the heights that education could take me. Through this program I was able to attend Stanford University's summer program and learn more about what I wanted to become. I received mentors that dedicated their time to me and helped me through everything. Thank you Ryan and Kelsey! If you would have told me as a freshman that I would be studying and learning at the Stanford University campus, I would have laughed in your face.

When senior year started, I began to harass Ms.Canada every single day. Asking her about financial aid and crying to her when I didn't get Daniels Fund. I thought of myself as a failure, as someone who wasn't going to make it. For the first time ever I experienced rejection and I wanted to give up. But this is what Senior year was about, about crying to Canada and holding her giraffe like a baby but then coming in the next day ready to apply for more scholarships, ready to try again. When those tough days came and I was in hopeless situations, I never would have imagined where I would be today, going on to Colorado College with a full-ride scholarship to pay for it as well.

I made bad decisions early on in my life. But I stand here in front of you a changed person, telling you now that no one is a lost cause. Even when doctors tell you, you aren't going to live, even when you experience rejection and even when you are going down the wrong path, it is never time to give up.

Mom, I hope you feel you made the right decision to keep me and thank you for doing so. I love you! I want to say all of the decisions you have made has landed me here today and they were the ones necessary to bring me to my future. You could have decided to give up hope and let go but your decision has brought me here and to my next steps.
I truly believe everything happens for a reason and I thank God that certain people were put in my. And I know they were put in my life for a purpose, like Ms. Guevara, Ms. Canada, my mentors and my mother.

Graduates, our decisions have brought us here tonight. We have made it this far and our lives are just beginning. There is always a chance of forgiveness, redemption and most importantly you have the chance to choose your own fate and learn from your mistakes.

Good luck, Graduates, in your college choices, career choices, and life choices. Thank you!
This story has been updated with Aracely's graduation speech.
Before You Go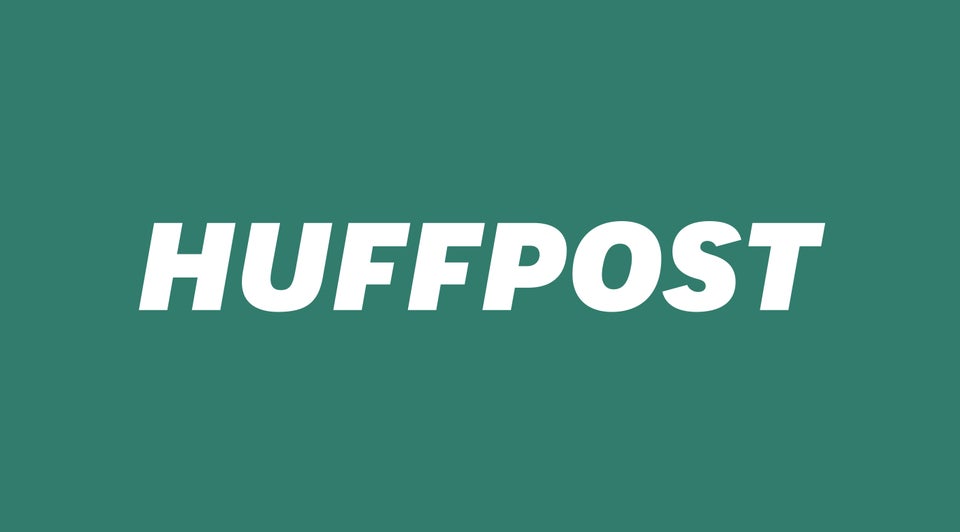 Best Teen TED Talks