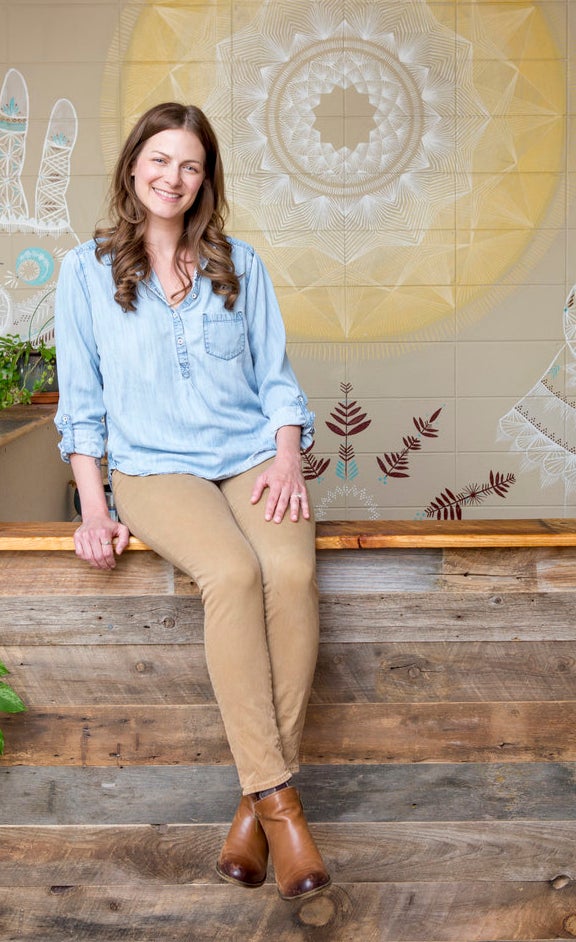 In the late spring I braved the blizzard for a Triple Threat at Sesen Skin Body Wellness. Now as the sun begins to set on summer, I've seen the Light!  Colorado is beautiful but its climate can make your face less so; dry, dull, and dehydrated, and as the seasons change, so should your skincare. Last week I returned to Sesen to give my face an early birthday present- a super-hydrating facial and spectacular Light Session.  I'm a bit of a skeptic where the latest youth and beauty promises are concerned, now I'm a true believer.
The session began with a series of divine applications; a natural, enzyme-active exfoliator, peptide rich serums and skin-nourishing topical nutrients which deliver an exquisite olfactory journey along with results. Master aesthetician, Stacy Webb, deftly applies with a combination of gentle and an uplifting facial massage. 
Next up was the "miracle of the light", a 30 minute LED treatment which is said to increase the effectiveness of the treatments while invigorating the skin on a cellular level. For those unfamiliar with the cutting-edge technology of LED therapy, it is a non-invasive technique shown to promote healing, skin renewal and collagen production, reducing pore size, improving skin tone and reducing the appearance of fine lines and wrinkles. At least that's what the magazines say Okay… now I want you to refer back to my confession of being a skeptic. 
I've had lots of facials in my life and enjoyed each and every one of them. Most of the time I leave the service feeling moist and pampered, which is great, but results are usually varied and short term. After my half-hour bliss under the LED, I went into the loo to check out my skin in the privacy of brighter light and was surprised when an audible WOW snuck out of my mouth. The results were dramatic, beyond hydrated I was positively glowing. Now, more than a week later, my skin still looks and feels delicious... and that's seeing the Light! 
Sesen is running a September special on a series of (4) 45-minute treatments. One a week for four weeks at a considerable discount. You'll have to contact the spa to find out the specifics and to book your facial package, tell 'em I sent you. I can pretty much guarantee a series of "WOW"s. 
Sesen Skin Body Wellness says:
The Light Sessions*: Four (4) 45-minute treatments include cleansing, a 30-minute LED session, sun protection and moisturizer. Sessions must be booked in advance, 1x/week between September 1-September 30th.  
Pricing: $120 for four 45-minute sessions for the first 10 clients to buy and book The Light Sessions at Sesen Skin Body Wellness (a $60+ savings!) 
Once the first 10 packages are sold, pricing increases to $140 (a $40+ savings!) - so get yours now! 
 Click Here to purchase The Light Sessions package and select 'LED Light Therapy'. Once you book your first session, we'll contact you to schedule your next 3 and finalize package payment.  
*Limited quantity available. Must be purchased and booked 1x/week from September 1 – September 30, 2016. Appointment times based on availability. Packages and any un-used sessions expire at 11:59pm on September 30, 2016. 
REAL LIFE. REAL NEWS. REAL VOICES.
Help us tell more of the stories that matter from voices that too often remain unheard.
This post was published on the now-closed HuffPost Contributor platform. Contributors control their own work and posted freely to our site. If you need to flag this entry as abusive,
send us an email
.