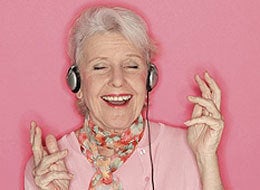 The Problem of Leisure: Denver's Essential Concert Calendar Nov 13 - 19
Don't even think about staying home this week brooding over the fate of health care legislation in the Senate (or whatever else is vexing you). Head out to enjoy low end debauchery courtesy of King Khan and the BBQ Show or join the throngs of fans ready to welcome the incomparable Pixies.
Nov 14: King Khan and the BBQ Show
If you are feeling let down after the frivolity and seediness of Halloween then Saturday night's double bill featuring King Khan and the BBQ Show plus Those Darlins should tide you over until New Year's Eve, or maybe even Mardis Gras. Though King Khan hails from Montreal his influences are all American: Sam Sham, ? and the Mysterians, the Stooges, and the Velvet Underground. And, much like his heroes whose antics birthed punk, Khan is fearless on stage. In 2009 Khan reunited with long time pal Mark Sultan (a.k.a. BBQ) to record Invisible Girl where the duo reimagine the nuggets back catalog, albeit spattered with a dose of adolescent male humor. Don't miss the all-female trio, Those Darlins' performing tracks like "Wild One," which should match Khan and BBQ's "Animal Party" note for depraved note in a low brow battle of the sexes.
- Bluebird Theater 3317 E. Colfax Ave Denver, CO 80206
Nov 16 & 17: The Pixies
Here ye! Here ye! For two nights only the legendary Pixies play tracks from their celebrated (and most accessible record) Doolittle! This is an event not to be missed by man nor beast. Scratch that. In truth, the Pixies do not need hawkers to publicize their concerts. While die hard fans probably feel frustrated because there is no new material on the horizon, most will still be glad to pony up the cash for tickets to see their idols live (even after spending mucho dinero on the overwrought, underwhelming Minotaur box set). Why? Because even the most cynical fans are eager to see all four original members of one of the greatest bands ever play together on stage one last time. It's impossible to say how long the Pixies will ride the nostalgic gravy train to financial security, but, more importantly, even though Joey, Black Francis, and Dave may have lost their hair, as a band they still create the electricity that made them famous.
- Fillmore Auditorium 1510 Clarkson St Denver, CO 80218
Nov 17: Achille Lauro, Mike Marchant, and Jim McTurnan and the Kids that Killed the Man
A triple bill of local acts hit the Walnut Room stage during the Starz Denver Film Fest on Tuesday night. Sylistic magpies Achille Lauro headline the evening. The foursome offers icy grooves that engage the intellect as well as the limbic system, while also including entertainingly titled numbers such as "Banana Nicole Smith" in their set list, so don't forget to listen to the lyrics while you're dancing. Mike Marchant will be performing his blend of genre-defying spacey folk rock. Jim McTurnan and the Kids that Killed the Man will kick things off with a set of poppy songs that beg for the audience to sing along. The event will even be hosted by Donnybrook compadre Sid Pink. How cool is that!
- Walnut Room at the Starz FilmCenter, 900 Auraria Parkway, Denver, CO 80204
Related
Popular in the Community