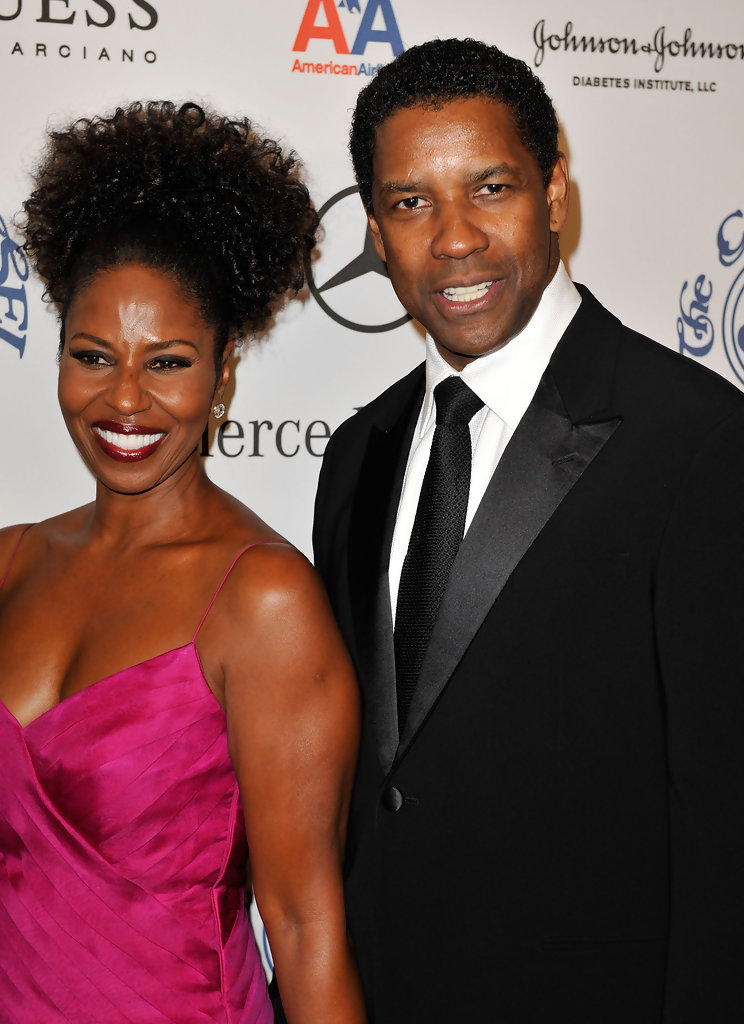 My morning routine usually consists of checking my mailbox for the latest issues of some of my favorite magazines before taking my dog, Chip, on a stroll. This morning I was happy to find two-time Oscar winner, Denzel Washington and his wife, Pauletta on the cover of the August issue of Ebony magazine. With the many rumors surfacing about the couple's alleged divorce -- Star magazine claims the Flight star was caught cheating with an unidentified blonde woman -- I was interested to read Ebony's intimate conversation with one of Hollywood's favorite power couples.
For the last 30 years Denzel and Pauletta's marriage has not only served as one of Hollywood's longest lasting relationships, but has also been one of the most successful marriages in the black community, as well as served as one of the best examples of black love next to President Obama and First Lady Michelle's romance. It is no wonder gossip rags have been scattering to shatter the couple's positive image as they celebrate yet another year in matrimony. Still, with class and grace, the power duo focuses not on the nay-sayers, but instead celebrates their marriage and uplifts the power of black love by sharing their story and a few words of wisdom with younger generations.
To the naked eye it seems Denzel and Pauletta's relationship still carries the same spark it did 30 years ago. Ebony magazine describes the couple as "playfully [racing] each other toward the changing room" as the feature photo shoot came to a close. However, the couple attests to having devoted much time and effort to cultivating their marriage into what they honor today. "There is no magical mystery to [staying together]. We go through ups and downs like any couple," Denzel tells Ebony.
According to Ebony, one of those hang ups is the fact that even at 58, Denzel is still the object of female desire. "He's a sex symbol. Everybody's around him. And when we're out, they push me over and run me over to get to him. That part is not so cute," Pauletta tells Ebony. Nonetheless, Pauletta does not allow other women or gossip rags, for that matter, to distract her from her marriage, but remains confident in her relationship with Denzel. "He has and knows he has that stability in me as his wife. That gives him strength, regardless of if he misuses it. I can't dwell on that. But I do know that gives him a great platform to go and fly."
Denzel and Pauletta tell Ebony that it is their overcoming such trials that have made their relationship. Denzel says, "We live in a time -- and it's not for me to judge anyone -- when people give up too easily. It's a disposable society; get another [spouse]." Pauletta agrees saying, "For me, the 'love' in the love story is how you come through the trials. The passion, the lust -- that's easy. The love story is how you come out in love after hardship."
With faith and positivity, Denzel and Pauletta continue to combat the climbing divorce rate in the African American community. Maybe with this latest divorce rumor, the couple will see another 30 years of marriage.
Popular in the Community