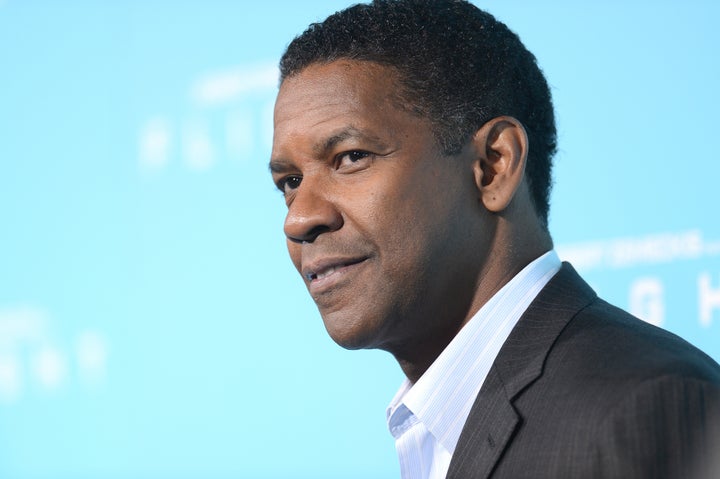 "'Flight' is gonna flop; who wants to see something like a plane crash after watching the news for the last few days?" That was me, writing to my HuffPost Entertainment brethren last Wednesday in the wake of Hurricane Sandy. To answer my own question, days later: Apparently, a lot of people. Opening in just 1,884 theaters, the R-rated "Flight" finished second at the box office last weekend with $25 million in ticket sales. That's one of the best adult-drama openings of 2012, better than even "Argo," which continues to chug along toward a Best Picture nomination and possible win. All of which is to say, I was wrong about "Flight" because I forgot one key thing: Denzel Washington is the most dependable star in Hollywood.
Consider these statistical facts: Since 2003, Washington hasn't had a wide-release film (more than 1,500 theaters) open to less than $20 million. ("The Great Debaters," a drama that Washington directed and co-starred in, opened in just 1,171 theaters in 2007; it grossed $6 million during its opening frame.) That's 10 movies in nine years with openings ranging from solid ($20 million for "The Manchurian Candidate" and "Deja Vu") to spectacular ($43 million for "American Gangster).
You have to go all the way back to 1998 to find a wide-release Washington film that opened with less than $15 million. (That film was "The Siege," which earned $13.9 during its debut weekend.) Since 1998, 15 wide-release films starring Washington have opened to more than $15 million at the box office. In that time period, not even Will Smith, Tom Cruise, Adam Sandler, Brad Pitt, Robert Downey Jr., Tom Hanks or Johnny Depp can claim a streak of success that long. And while it should be noted that all of those stars have enjoyed successful strings of their own during the last 14 years, Washington's is all the more impressive because he doesn't have a franchise. There are no "Pirates of the Caribbeans" or "Mission: Impossibles" on Washington's resume; in fact, he's never even made a sequel.
Think about that for a moment: In Hollywood -- which resurrects past franchises (see: "Star Wars: Episode VII") when it's not turning original hits into the blockbuster series of tomorrow (see: "The Hangover") -- Washington, without a signature role, has become the most consistent star on the marquee. Only "The Manchurian Candidate" and "Taking of Pelham 1 2 3" were based on previous characters, and neither of the men Washington played in those films had anything on the merchandising possibilities of Jack Sparrow.
PHOTO GALLERY
Photos From 'Flight'
Calling all HuffPost superfans!
Sign up for membership to become a founding member and help shape HuffPost's next chapter