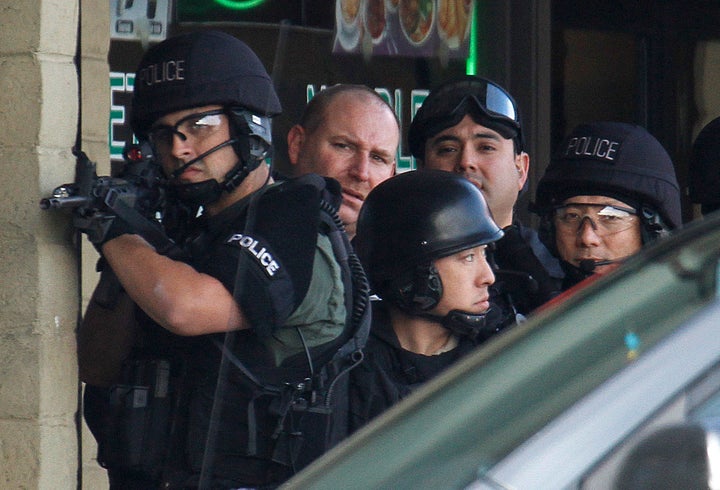 WASHINGTON -- The Department of Education is disputing a local news report that it sent a S.W.A.T. team to knock down the door and search the house of an individual because he defaulted on student loans.
Stockton, Calif. resident Kenneth Wright told the local ABC affiliate that on Tuesday, approximately 15 officers stormed into his home at 6 a.m., placed him in handcuffs and kept him in a squad car for nearly six hours while his three young children remained inside the house.
"He had his knee on my back and I had no idea why they were there," Wright said.
Department of Education Press Secretary Justin Hamilton confirmed to The Huffington Post that the agency's Office of the Inspector General (OIG) did indeed order the action, although he said it was not about an issue over student loans in default.
"While it was reported in local media that the search was related to a defaulted student loan, that is incorrect," Hamilton said. "This is related to a criminal investigation. The Inspector General's Office does not execute search warrants for late loan payments."
"Because this is an ongoing criminal investigation, we can't comment on the specifics of the case. We can say that the OIG's office conducts about 30-35 search warrants a year on issues such as bribery, fraud, and embezzlement of federal student aid funds."
Popular in the Community