In recent weeks, anti-Hillary Clinton buttons, T-shirts and bumper stickers have begun turning up at Trump events, each one more cruel and disgraceful than the last.
Just when you thought the Republican's rallies couldn't possibly get any uglier:
As Jenna Johnson, a political reporter at The Washington Post, wrote in her tweet, the buttons (which feature a bizarre reference to Kentucky Fried Chicken) were spotted outside Trump's rally Monday in South Bend, Indiana, a day before residents of the Hoosier State took to the polls.
This time around, a group identifying itself as Women 4 Trump quickly came to the candidate's defense.
Other messages have been equally disgraceful.
And this "slogan," if you will, continues to show up on bumper stickers and T-shirts: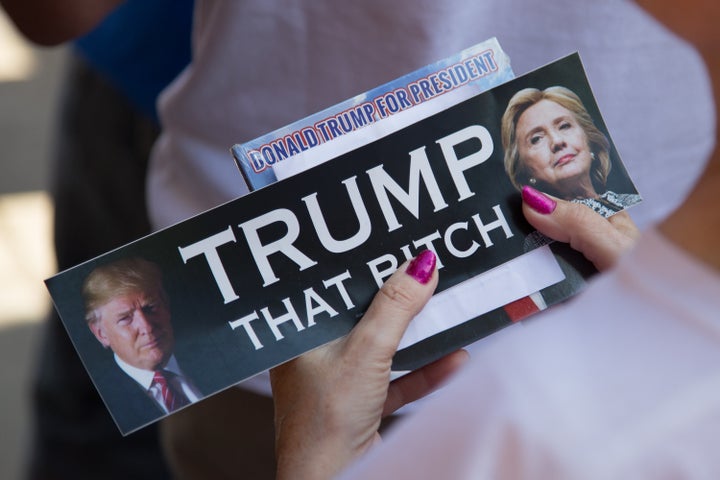 As Fortune reports, "While none of this merch is officially sanctioned by the Trump campaign, it has been highly visible at campaign events -- and even acknowledged by the candidate himself."
Here, Trump snickers at one of the stickers at a rally in New Hampshire:
Racial slurs, hatred, sexism, violence and nasty rhetoric: coming to a Trump rally near you.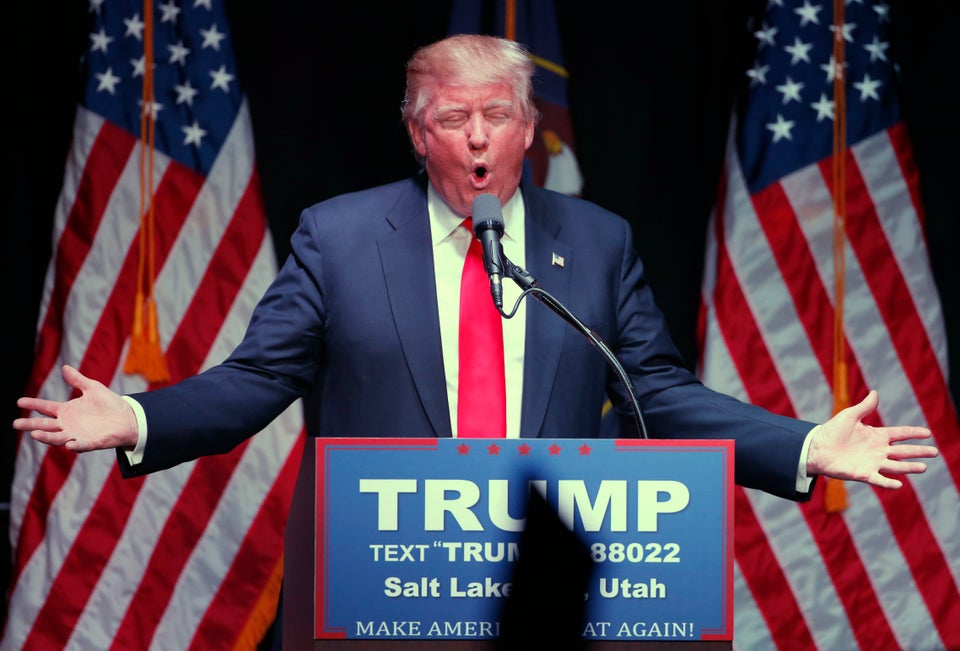 Scenes Of Hate At Donald Trump Rallies