It's time to deport the Statue of Liberty.
There's just one small detail -- it's all fake.
Breakthrough, a Global human rights group, began the fictional Twitter accounts late last year and on Tuesday began circulating a "Deport the Statue" video of Lady Liberty being questioned by the U.S. Citizens And Immigration services only to be deported for failure to prove her legal status. (Check Out The Video Above)
"I hope the miniature fictional universe we created to go along with this video will make people think, 'Wow, I almost believed this was real. The forces against fairness are strong — it's time for me to take action'," said Breakthrough president and CEO Mallika Dutt in a press release. "Today we have an unprecedented opportunity to help deliver the most fair, inclusive, common sense and humane immigration reform we can. 'Deport the Statue' paints a not-so-far-fetched picture of the attitudes and norms that stand in the way of that."
Last October, the organization released a five minute film, "The Call," to highlight the choice that some undocumented mothers must make between keeping their family together and calling for help under a threat of deportation.
Check out the spoof video of the fictional "Deport the Statue" campaign above.
Before You Go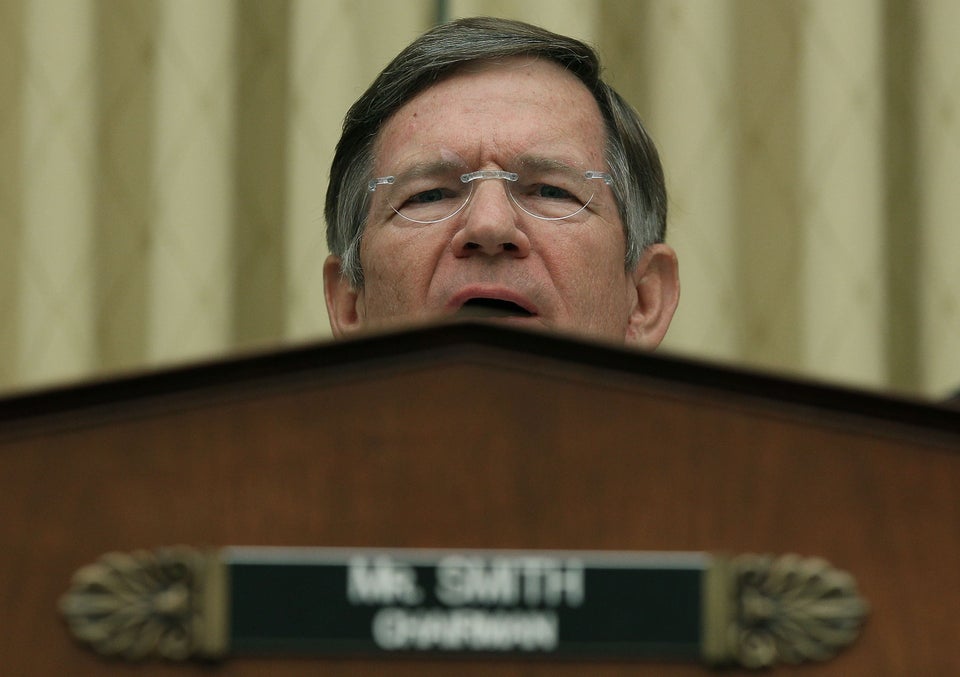 6 Pols Against A Pathway To Citizenship
Popular in the Community