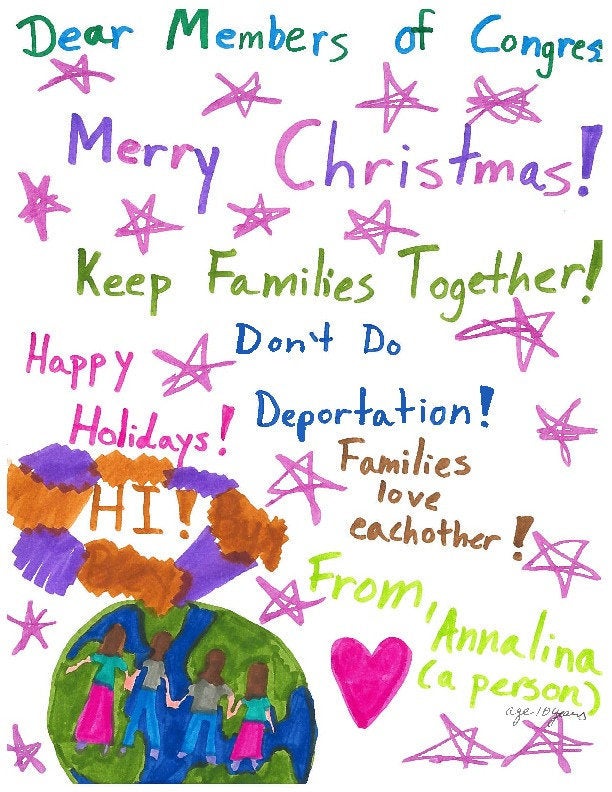 Kids' Letters Asking Congress To Stop Deporting
All they want for Christmas is their family back.
Dozens of children gathered in Washington Thursday to hand over some 10,000 letters asking Congress members not to deport their family members as a Christmas present, according to a group of nongovernmental organizations.
"Dear Members of Congress," reads one of the letters. "My wish is that all families will stay together during the holiday season. I was lucky enough to grow up in America with the love of both my parents."
Other letters raised the issue of injustice.
"It's not fair that you Congress members get to your children every day and I only get to see him every 15 days in jail, if we are lucky to get a ride because it's very far away, in another country," 12-year-old Anthony Hoz wrote in a letter.
Nineteen-year-old Eliza Morales of Los Angeles told the crowd about the experience of having her mother deported to Mexico five years ago.
"It was really difficult to deal with because I didn't know if she was okay or where she has headed," Morales said, according to the press release. "U.S. immigration policies are driving families apart, little by little. I want people to hear me, to hear us."
The "Wish for the Holidays" campaign was organized by the National Domestic Workers Alliance, the National Asian Pacific American Women's Forum, First Focus and the Women's Refugee Commission.
See what these kids have to say to Congress in the letters above.
Before You Go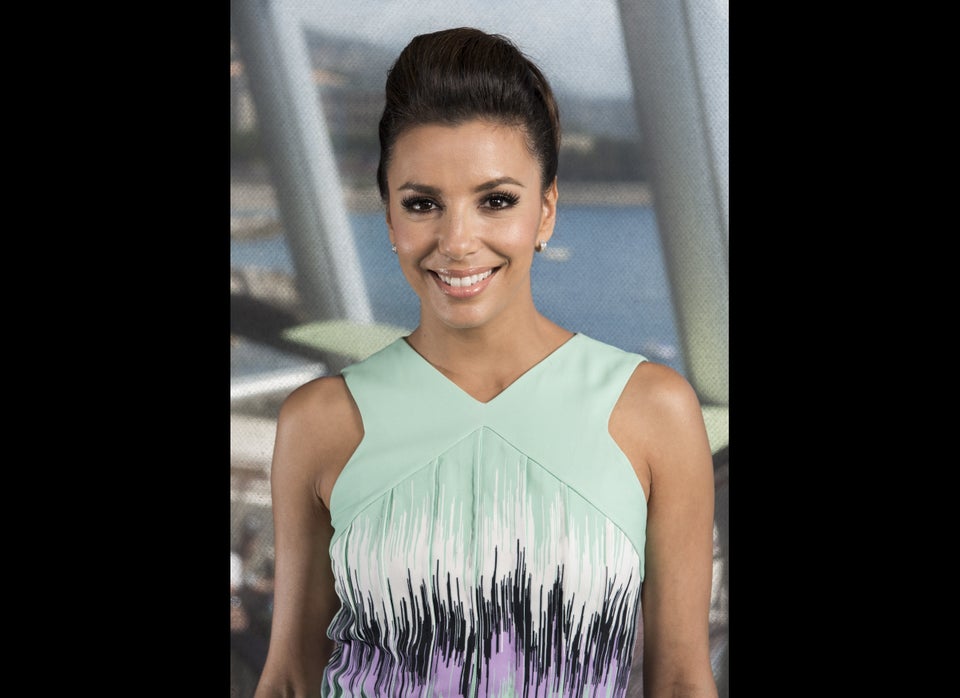 7 Latino Celebs React To Obama's Announcement
Popular in the Community