 WASHINGTON -- Democrats and immigration activists edged a bit closer to their goal of deportation relief Thursday when President Barack Obama announced his administration will review what it could do to make immigration enforcement more humane.
But the fight is far from over. And as of now, it's not clear when, how or even if that relief will actually happen.
Still, the announcement came as a small victory at a time when the Congressional Hispanic Caucus and immigration advocates at large were close to a breaking point. With immigration at a standstill in the House of Representatives and deportations continuing at high rates, Democrats and activists were becoming increasingly frustrated -- and they were pretty frustrated already -- at the administration's lack of action. Obama had acted once to suspend deportations for some Dreamers, the young undocumented immigrants who had come to the U.S. as children, and advocates argued he had the power to do something similar again.
The Hispanic Caucus was set to release a resolution calling for action on deportations, but instead, three leaders of the group's leaders were summoned to the White House to get the news that Obama would respond to their pleas.
When they got there, he finally did. Rep. Xavier Becerra (D-Calif.), who serves as the chairman of the House Democratic Caucus, was in the room with Congressional Hispanic Committee Chairman Ruben Hinojosa (D-Texas) and Rep. Luis Gutierrez (D-Ill.) on Thursday when Obama told them his administration would review what it could do to "conduct enforcement more humanely within the confines of the law," according to a statement from the White House.
Becerra said Friday that he saw a change in Obama from the many other meetings they have had on immigration.
"I saw more conviction in his face at this meeting to get this done than I've seen in a long time," he said. "I think he has really zeroed in that it is so doable, and [focusing] on getting a vote and then also working to try to make sure that his administration is trying to enforce the laws as smartly as he can."
The White House has not yet revealed a timetable for reform, but Homeland Security Secretary Jeh Johnson will meet with the Hispanic Caucus to discuss potential policy changes as early as the week of March 24, when members of Congress return from a week in their districts. Becerra said they hope to hear from Johnson about what can be done within the confines of the law, and that Hispanic Caucus members will be able to voice their own solutions.
There are a few forms deportation relief could take, although White House officials said Obama will not unilaterally suspend deportations or expand the Deferred Action for Childhood Arrivals policy, which allows undocumented young people who entered the U.S. as children to apply to stay and work for two years or more.
But even without expanding the Deferred Action for Childhood Arrivals program, some argue there could be separate policies for other portions of the undocumented population that would preemptively put them out of danger of deportation, instead of a policy that responds to immigrants once they're already in deportation proceedings. Such policies could be put in place for the family members of U.S. citizens, Dreamers and legal permanent residents, for example.
Another possibility would be to make sure prosecutorial discretion policies are better defined and implemented. Those policies are meant to ensure that often-limited resources are used to detain and deport high-priority undocumented immigrants -- i.e., those who are criminals or repeat immigration offenders -- over otherwise law-abiding people. Rep. Zoe Lofgren (D-Calif.) said Friday that the existing policies on prosecutorial discretion are fairly good, but they need to be implemented better. Just doing that could make a major difference, she said.
"If that were successful ... a lot of the trauma that has occurred would have been avoided and would be averted in the future," Lofgren said on a call with reporters hosted by the pro-reform advocacy group America's Voice.
Democrats are well aware that even an executive action on deportations wouldn't be a full fix. The White House and members of Congress emphasized that immigration reform was still just as important as ever, even if other options are being explored.
"The president doesn't have limitless authority in this arena," Lofgren said. "I think he has more authority than he has yet used, but there are limits to what he can do."
White House spokesman Jay Carney did not give details about how the administration plans to carry out deportation practices in a more "humane" way, but he said they will partially look at keeping families together.
"We obviously have priorities when it comes to enforcement: border security and public safety," Carney said in a press briefing. "On the public safety end, we want to make sure we are using the resources we have when it comes to enforcement, on ensuring that those with criminal records and convictions are made a priority when it comes to detainment and deportation. That's part of what the secretary will engage in when he looks at this review."
Pro-reform Republicans in the House and Senate have warned that executive action by Obama on immigration could be disastrous for reform. A House Republican who supports reform said last week that although it might be a good thing from a policy perspective, action on deportations could sink reform politically.
"I would be torn. On the one side, [I'd be] happy that you're going to stop deporting parents of American kids," the representative said, requesting anonymity to speak more freely. "On the other hand, it would also be the nail in the coffin of immigration reform legislation."
Democrats aren't so sure those threats are genuine. Rep. Joaquín Castro (D-Texas) said Friday that Republicans might claim deportation relief was another example of executive overreach, but that he disagreed.
"I think that it's become an excuse for them," he told reporters. "It's part of the long list of excuses for them."
Jennifer Bendery contributed reporting.
Support HuffPost
The Stakes Have Never Been Higher
Before You Go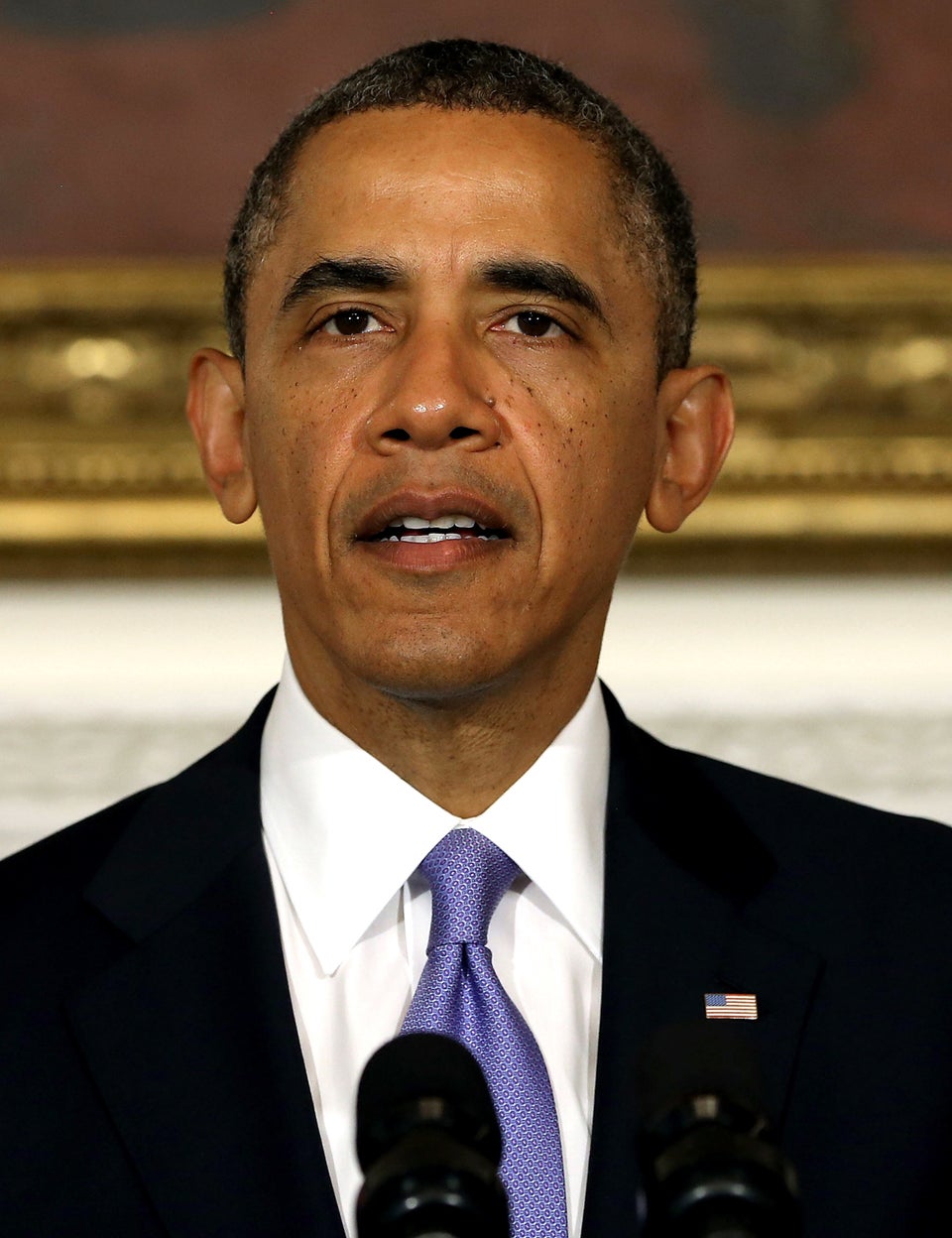 11 Ways Immigration Reform Helps The Economy
Popular in the Community