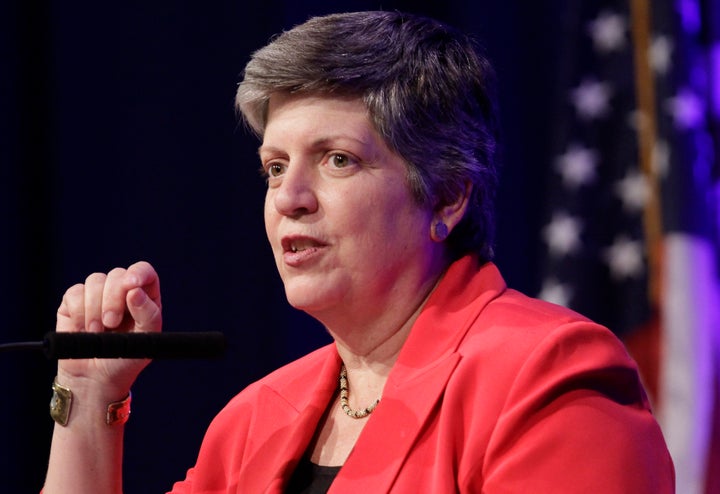 WASHINGTON -- Department of Homeland Security Secretary Janet Napolitano said Thursday that she will instruct immigration agents to consider same-sex relationships the same as heterosexual ones in determining whether an individual should be deported, a victory for advocates and members of Congress who worried verbal instructions could be ignored.
Although the administration had previously told reporters and others that same-sex relationships will be taken into account when making deportation decisions, putting it in writing for field officers is considered to be an important change.
"This is a huge step forward," Rachel B. Tiven, executive director of gay rights and reform group Immigration Equality, said in a statement. "Until now, LGBT families and their lawyers had nothing to rely on but an oral promise that prosecutorial discretion would include all families. Today, DHS has responded to Congress and made that promise real."
DHS released guidelines in 2011 instructing agents to consider a variety of factors -- including family relationships, the age an individual came to the U.S. and other ties to the country -- when determining whether the immigrant is high-priority for deportation.
More than 80 House Democrats, led by Minority Leader Nancy Pelosi (D-Calif.), Rep. Mike Honda (D-Calif.) and Rep. Jerry Nadler (D-N.Y.), called in late July for the Department of Homeland Security to add a specific mention of same-sex couples to its guidelines.
Napolitano responded on Thursday to that letter with individual, but identical, messages to each of those members. There will be official guidance next week to ICE offices around the country.
"In an effort to make clear the definition of the phrase 'family relationships,' I have directed ICE to disseminate written guidance to the field that the interpretation of the phrase 'family relationships' includes long-term, same-sex partners," she wrote in the letter. "As with every other factor identified in Director Morton's June 11 memorandum, the applicability of the 'family relationships' factor is weighed on an individualized basis in the consideration of whether prosecutorial discretion is appropriate in a given case."
Honda, one of the signatories of the letter, said in a statement Friday that he will continue to push for immigration reform legislation, such as his Reuniting American Families Act, which would allow Americans to petition for legal status for their same-sex partners in the same way heterosexual couples can.
"No one should have to choose between their spouse and their country, and no family should be left out of the immigration system," he said in a statement.
Judy Rickard, an American, and her partner, Karin Bogliolo, who is a British citizen, heard the news on Thursday from Honda. Bogliolo entered the country legally under a tourist visa, and is still authorized to stay because her application for a green card is pending. But her application could be turned down because the federal government does not recognize same-sex couples under the Defense of Marriage Act.
"We're glad beyond measure that someone is recognizing our status and making us safer," Rickard said. "It doesn't solve everything, but I'm confident now that Karin won't be told to leave the country."
Before You Go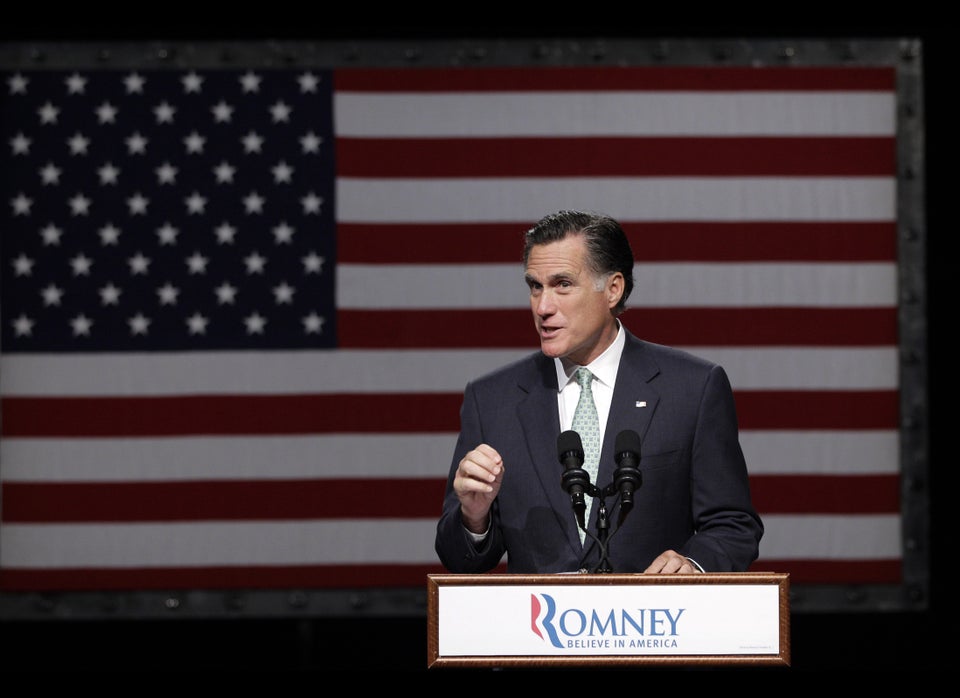 Politicians React To Obama On Same-Sex Marriage
Popular in the Community