 WASHINGTON -- The Department of Homeland Security will begin to close deportation cases in Seattle, Detroit, New Orleans and Orlando after it temporarily suspends immigration court proceedings in those cities to review thousands of cases.
The review is part of a process initiated by the Obama administration to close cases again undocumented immigrants who are not criminals or who are low-level criminal offenders, particularly those with strong ties to the United States as well as young people who entered the country as children.
The initiative, announced by the government in August, was first piloted in Denver and Baltimore, where 11,682 cases were reviewed and more than 1,600 people were granted reprieve from deportation. Seattle, Detroit, New Orleans and Orlando will be the next cities reviewed. The Washington Post first reported the expansion of the program.
The Executive Office for Immigration Review, part of the Justice Department, confirmed that reviews in those four cities will take place from April 23 to May 4 and proceedings for all cases of non-detained immigrants will be suspended during that time. In the next three cities, proceedings will be partially suspended while reviews take place. New York City will come next, from May 7 to May 18, followed by San Francisco from June 4 to June 15, and then Los Angeles from July 9 to July 20.
Only removal cases against non-detained immigrants will be reviewed during those periods.
Immigration and Customs Enforcement has reviewed more than half of the 300,000 deportation cases nationwide pending in immigration courts, agency spokeswoman Barbara Gonzalez said in a statement on Friday.
Although decried by Republicans as "backdoor amnesty," the Obama administration says the process will help it focus on deporting the "worst of the worst" -- violent criminals, drug dealers and gang members.
This measure has been applauded by immigrant rights groups and Democrats, who say that in lieu of comprehensive immigration reform something must be done for the nation's undocumented immigrants.
There are an estimated 11 million undocumented people in the United States and few paths to citizenship. The current initiative will not grant citizenship -- or even legal status -- and the individuals whose cases are dropped would potentially re-enter deportation proceedings if they commit a crime.
"Today's announcement of the expansion of the pilot program that began late last year will free additional ICE resources to complete the review and will heighten the Administration's focus on priority aliens," Gonzalez said in the statement. "The application of prosecutorial discretion allows the agency to ensure that its limited resources are focused on the removal of those who constitute our highest priorities."
President Barack Obama promised to pass immigration reform during his first year in office -- a pledge he failed to pursue. The Dream Act, a narrower measure that would grant legal status to undocumented teens and young adults who entered the country as children, stalled in the Senate in December 2010, just before Republicans took control of the House.
House Republicans are now trying to counter administrative action on deportations, but thus far have had little success.
Rep. Lamar Smith (R-Texas), chairman of the House Judiciary Committee and a hard-liner on immigration, issued a statement on Thursday, arguing that the review "encourages more illegal immigration and rewards those who have broken our laws."
Added Smith: "The Obama administration's decision to expand its backdoor amnesty plan to cities across the United States endangers Americans and insults law enforcement officials."
See the slideshow below for some of the types of cases that could be closed based on the review process: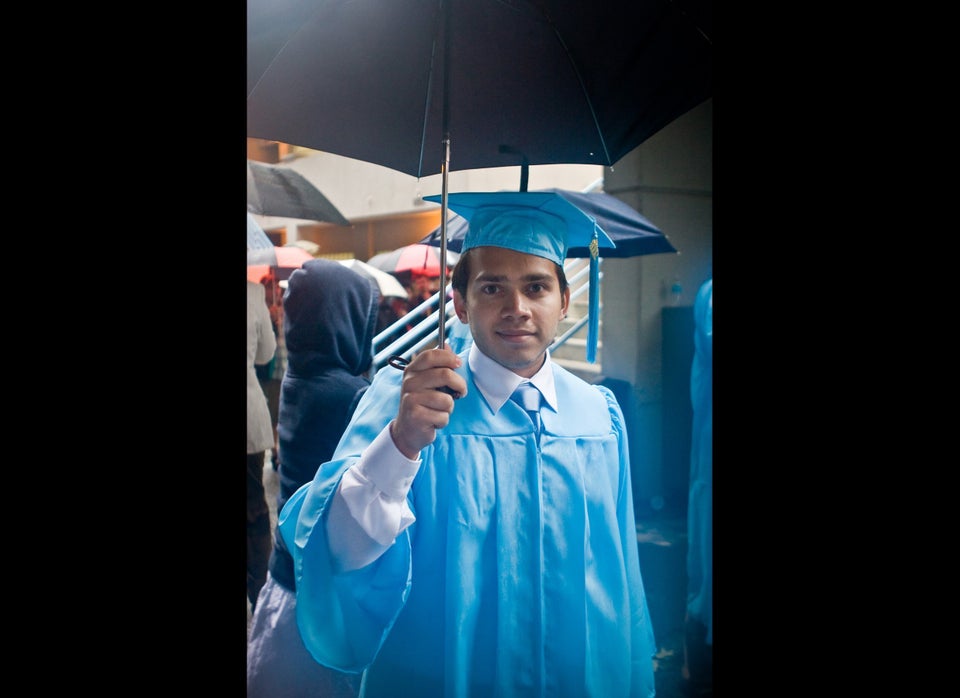 Who Will New Changes In Deportation Policy Help Most?
Popular in the Community