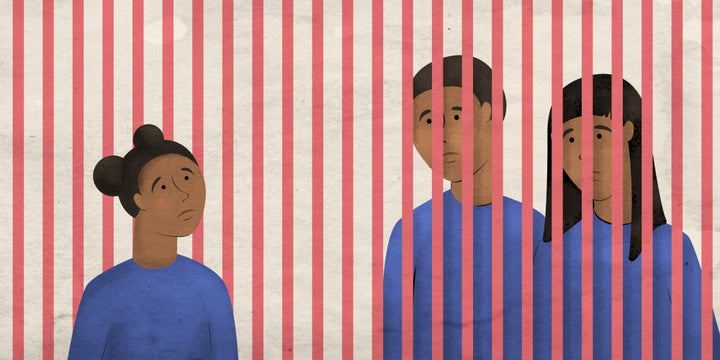 On Monday, the American Civil Liberties Union sent the Department of Justice the first batch of declarations from 12 parents who claim they were denied a fair chance at applying for asylum.
Advocates say that in many instances, returning to the U.S. is the only way deported parents and their children, who have now been separated for up to six months, can see each other again.
"This opportunity for parents to come back and pursue asylum is critical," said Michelle Brané, the director of migrant rights and justice at the Women's Refugee Commission. "For many, if not all of them, it's their last chance to be together [with their children]."
Staff from Al Otro Lado, a legal aid organization that works in California and Mexico, have prepared affidavits from at least 20 parents with worthy asylum claims ― a number the group expects to at least double as staffers continue to conduct interviews across Central America.
But advocates told HuffPost they are worried that a government hellbent on deterring immigrants from entering the U.S. will try and prevent parents from returning.
Lisa Frydman, the director of regional and policy initiatives for Kids in Need of Defense, fears the Trump administration will make it "extremely difficult" for mothers and fathers to cross the border again. "The government should have offered all [deported] parents the opportunity to come back," she said. "Nothing will repair the harm that was caused [by separation], but at least these parents should have a fair shake under the law."
"Parents are certain their children will suffer or die if they come back to their home country. So the government forced an impossible choice on people: Save your child's life or never see them again."
Immigration experts told HuffPost that most parents who were deported between April and June while the zero tolerance policy was in effect were not given a legitimate shot at asylum. They say many were coerced into signing deportation forms after being falsely told by Immigration and Customs Enforcement officers that it was the only way to reunite with their children. Others failed their credible fear tests ― the first step in applying for asylum ― because they were too emotionally devastated after being separated from their kids to focus on their cases.
A representative from the Department of Homeland Security declined to comment for this story.
Out of the more than 2,600 children who were separated from their parents, 171 are still in government custody according to the latest figures ― more than 80 percent of whom have mothers and fathers who were deported.
Starting in August, as part of its lawsuit against ICE, the ACLU organized a committee to track down the roughly 400 deported parents and ask whether they want their children to stay in the U.S. and pursue asylum or prefer that their kids come home. According to the ACLU, two-thirds of these parents have chosen to keep their children in America, mostly due to safety concerns in their home countries.
"Parents are certain their children will suffer or die if they come back to their home country," said Erika Pinheiro, the policy and technology director at Al Otro Lado. "So the government forced an impossible choice on people: Save your child's life or never see them again."
Pinheiro says many of the deported parents are running from life-threatening situations, which makes them difficult to track down. To find these mothers and fathers, her colleagues have trekked to remote, crime-ridden villages with no police. In one instance, they were held at gunpoint by gang members.
One mother Pinheiro interviewed in El Salvador has to move to a different house every week to try and escape gang members who want to her dead.
She is desperate to return to the U.S. and apply for asylum but her health is deteriorating. Since the woman was separated from her 16-year-old daughter in May and deported, Pinheiro says she has barely eaten and was recently hospitalized after developing gallstones and having panic attacks.
"She would take one piece of lettuce and chew it for a bit," said Pinheiro. "She's so depressed and it's hard for her to even have the will to live." But crossing the border may be the woman's only chance to see her daughter again and to save her own life.
Pinheiro's team is planning to interview at least 40 more parents to make sure they have viable asylum claims, and the ACLU will then submit those declarations to the Justice Department. But so far, she says, her team has not been able to reach at least a dozen parents ― people Pinheiro assumes are in imminent danger and must frequently change phone numbers and locations to stay alive.
"If we can't find these people or if we're unable to maintain contact with them, they could very well never see their children again," she said. "They are just trying to survive."
By Dec. 15, the government will decide whether or not to let all or any of the parents back into the U.S.
Lee Gelernt, the lead lawyer in the ACLU's lawsuit against ICE, said he expects the DOJ to consider the cases "in good faith," but added that the government has "expressed reluctance to bring [immigrants] back in the past."
Brané says that if the government denies deported parents the chance to come back, they are in many cases legally barred from re-entering the country for up to 10 years.
"I think at the very least those parents should have the right to have their asylum cases heard," Brané said. "[Otherwise] it means potentially a permanent separation from their children."
Popular in the Community