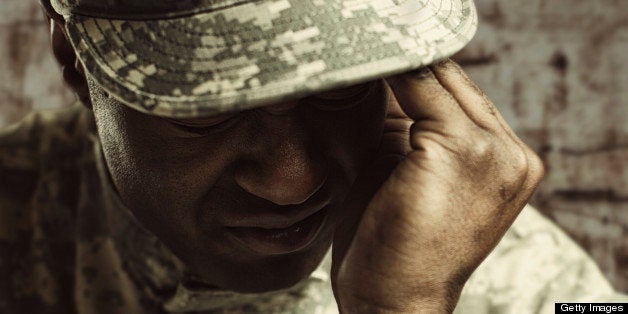 Fabian Rebolledo still finds it hard to believe that he may never be allowed to enter the United States, a country he fought for when he served in the U.S. Army. He was deported last year.
"I was deported to Mexico, a country I don't know, without any clothing, money or a place to go," said the 37-year-old veteran who had been living in the U.S. since he was 13 years old.
Deported veteran desired to become an American soldier
Rebolledo became interested in joining in the military in 1994, the same year he became a permanent resident through a petition his father filed to adjust his immigration status.
"I started to think like a real American," he told VOXXI, describing how he felt before enlisting. "Growing in my heart and my mind was the hope that at least one member of my family could become an American soldier."
Rebolledo was 23 years old when he enlisted in the Army in 1997 and served as a paratrooper. He had just gotten married in 1999 when he was sent to Kosovo where he served for a few months. In 2000, he was honorably discharged and began working in construction.
Four years later, he received a letter in the mail, notifying him that he had to renew his residency card. He was confused because a military recruiter had told him that serving in the military would automatically lead to U.S. citizenship. He applied for citizenship but was denied due to probation for a previous DUI.
Then, in May 2007, Rebolledo was detained and charged with fraud for attempting to cash a $750 check he said he got for doing a stucco job. He showed the judge proof of the job, but was given probation.
He was arrested again three months later, this time for driving with a suspended driver's license. After serving more than eight months in prison, he was released and turned over to U.S. Immigration and Customs Enforcement (ICE).
"I stood before the Immigration judge and told him that I am a U.S. veteran, but my service didn't matter to him," he said.
Rebolledo lost his case and was ultimately deported in 2012, leaving behind his family, elderly parents and U.S.-born son, who is now 12 years old.
A safe haven in Mexico for deported veterans
Rebolledo now lives less than 30 miles south of the U.S. with about a dozen other veterans who were also deported. They are part of an organization called Banished Veterans, founded by Hector Barajas, another deported veteran.
Together, the group started the Deported Veterans Support House located in Rosarito, a beachfront in Tijuana, Mexico. The house serves as a safe haven for deported veterans. It provides them with shelter and food. It even helps them communicate with their family members in the U.S. and helps them make the transition to living in Mexico easier.
"As deported U.S. veterans, we understand that when a veteran is deported, that person faces immense fears and numerous obstacles," said Rebolledo, who is a board member of Banished Veterans.
Once deported, these veterans don't have access to the educational and medical benefits given to individuals who are honorably discharged from the military.
Deported veterans have no legal avenue to come back
Several members of Congress have attempted to address the issue and allow deported veterans to come back, but none have been successful.
During an immigration hearing held March 20 before the Senate Judiciary Committee, Sen. Chris Coons (D-Del.) expressed concern about immigrants, including veterans, who have been deported.
"Longtime legal permanent residents, with a U.S. family, a history of steady employment, and who have even served honorably in the armed forces, can be and are deported for any of a litany of relatively minor offenses that qualify as aggravated felonies under the immigration code," Coons said in his opening statement.
The recently introduced bipartisan immigration reform includes a provision that would allow some undocumented immigrants to come back.
The bill states that individuals who were deported for non-criminal reasons would be able to come back to the U.S. and apply for provisional legal status. To qualify, they must have been living in the U.S. before Dec. 31, 2011 and either be the spouse or parent of a U.S. citizen or legal permanent resident. Dreamers would also be eligible for this.
Rebolledo had been living in the U.S. since 1989 and has a son who is a U.S. citizen. But because his fraud charge is considered a serious crime under immigration law, he wouldn't qualify to come back under the immigration reform bill.
"I feel very bad, sad and disappointed that I will not be able to benefit from the reform bill," he told VOXXI, adding that it is also "very frustrating."
For now, he plans to stay in Mexico until Congress changes current immigration laws to allow him and other deported veterans to come back.
Before You Go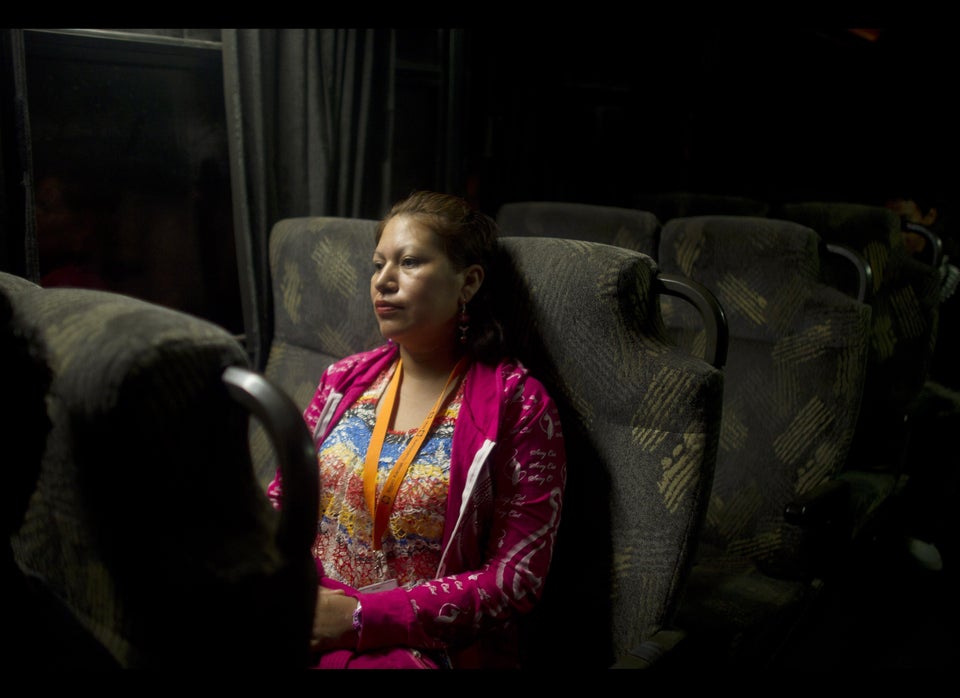 Families Separated By Deportation
Popular in the Community