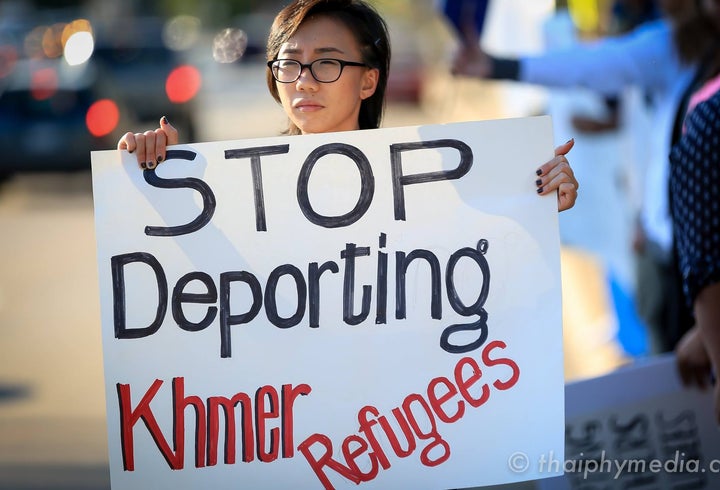 With the Trump administration's desire to live out its harsh anti-immigrant campaign rhetoric, many Southeast Asians are worried about how this will affect their communities. Last August, eight Cambodian Americans from Minnesota were detained by Immigration Customs and Enforcement (ICE). The families of these individuals call them the "MN8" and have been organizing since then to have their loved ones released.
In February, one of these individuals was released after he was able to explain to the immigration court why his absence would cause extreme hardship to his US citizen wife and children. Four other MN8 members were less fortunate as they were deported to Cambodia earlier this week. All of these men have been caught up in an immigration system that since 1996 strictly limits the abilities of immigration judges to consider issues of family ties, atonement and rehabilitation. The deportation of Cambodian Americans began swiftly following a 2002 repatriation agreement between the US and Cambodian governments.
Each of the MN8 has a past aggravated felony conviction, which triggered the deportation orders. An aggravated felony is a wide-ranging category of which the conviction could trigger at least a one-year sentence. One of the individuals is Chamrouen Phan, who was barely a year old when he and his family arrived in the US in 1984. Chamrouen's conviction stemmed from three broken windows at a St. Paul bar one regrettable night in 2009. Chamrouen has now been in ICE detention for 8 months. For the broken windows that triggered his deportation orders, he served 40 days in jail.
These men have served their sentences and were leading otherwise regular lives with spouses, children, and jobs when they were detained. Their mistakes were made years, some even decades ago. The men have since moved on to become responsible, contributing members of their communities. To rip them away from their families now is unconscionable. And yet, this is what ICE has done to some families.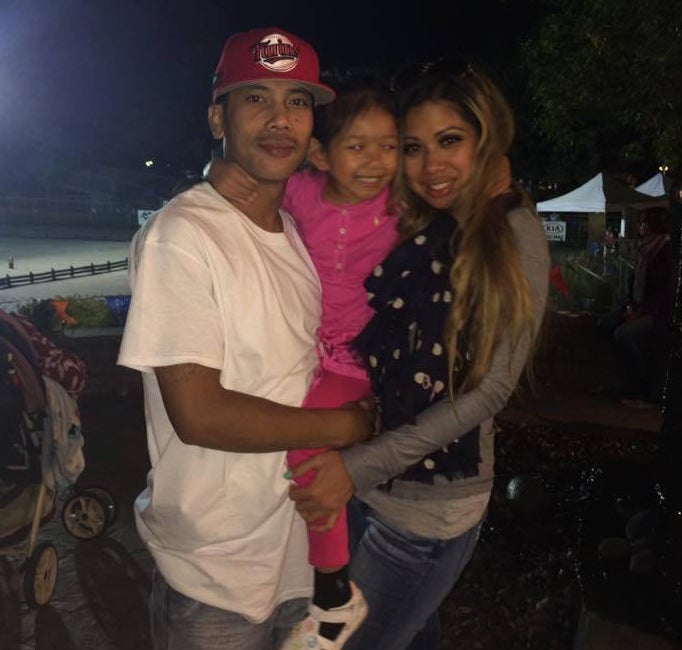 Chamreoun has never actually been to Cambodia since he was born in a Thai refugee camp. His family fled the "Killing Fields" in Cambodia, which was overseen by the Khmer Rouge between 1975 and 1979. Prior to the Khmer Rouge's takeover, Cambodia (and neighboring Laos) experienced massive US bombing raids across its countryside in the early 1970's. US military forces sought to disrupt Vietnamese communist supply lines, disregarding the neutrality of both Cambodia and Laos during the Vietnam War. These bombings both devastated Cambodia's agricultural infrastructure and contributed significantly to political instability that eventually gave rise to the Khmer Rouge.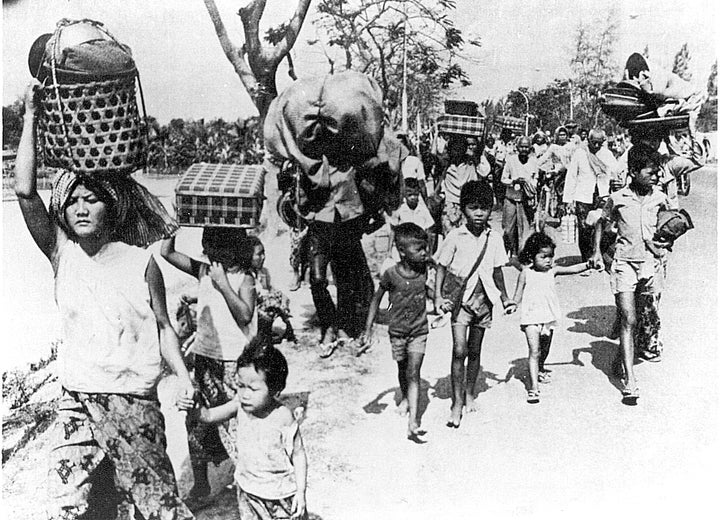 Thus, the MN8 are ostensibly children of the Vietnam War, an era that produced Southeast Asian refugees. And so, the US government ought to recognize its role in contributing to the conditions that forced Chamrouen's family to leave their homeland and seek refuge abroad. The ReleaseMN8 campaign and the plight of too many others highlight the dangerous mixture of US militarism, unjust immigration policies, and a prison-industrial complex that targets vulnerable communities of color.
Recently, Chamreoun learned that a motion to reopen his case was granted by the court. This means that he will have an opportunity to explain to an immigration judge why it is critical for him to receive deportation relief and stay with his family. Two other members of the MN8 are currently waiting to learn if their motions to reopen will be granted.
We must reconsider policies that tear families apart and deport individuals who arrived here as refugee infants and children. The MN8 families have a Tumblr page where you will find more information about these men and the campaign, as well as a link to a Fundraiser where you can donate to support their legal defense.
Popular in the Community