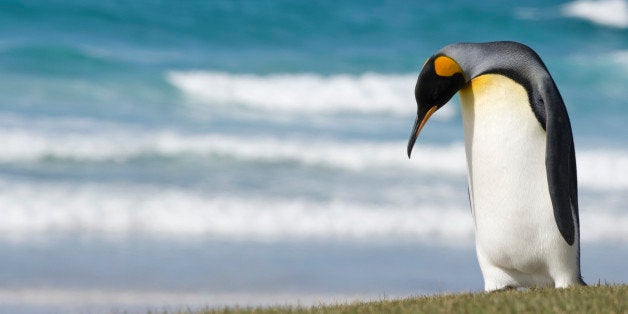 Winter weather getting you down? You're not alone.
Humboldt penguins living at a British wildlife sanctuary are so bummed over the constant wind and rain that they're being medicated for depression.
"Humboldts in the wild on the coast of Peru and Chile can be subjected to some pretty wild extremes of weather. What they don't get though is weeks of almost daily downpours and high winds," Lyndsey Crawford of the Scarborough Sea Life Sanctuary was quoted as saying in The Guardian. "After the first week our birds were just a bit subdued, but after over a month now, they are thoroughly fed-up and miserable, much like the rest of us."
The sanctuary says depressed penguins are more prone to illness, so they're medicated to help keep them healthy.
Penguin mood disorders have been well-documented.
In 2011, the Humboldts at the sanctuary were given herbal remedies to ease their stress after three intruders broke into their enclosure, the Daily Mail reported at the time. The penguins were so traumatized that many were unable to sleep.
Back at the sanctuary, Crawford said the mood meds appear to be working.
"They're doing the trick so far, but we are all praying for the weather to change and at least a few successive days of sunshine to give the penguins the tonic they really need," she said.
Before You Go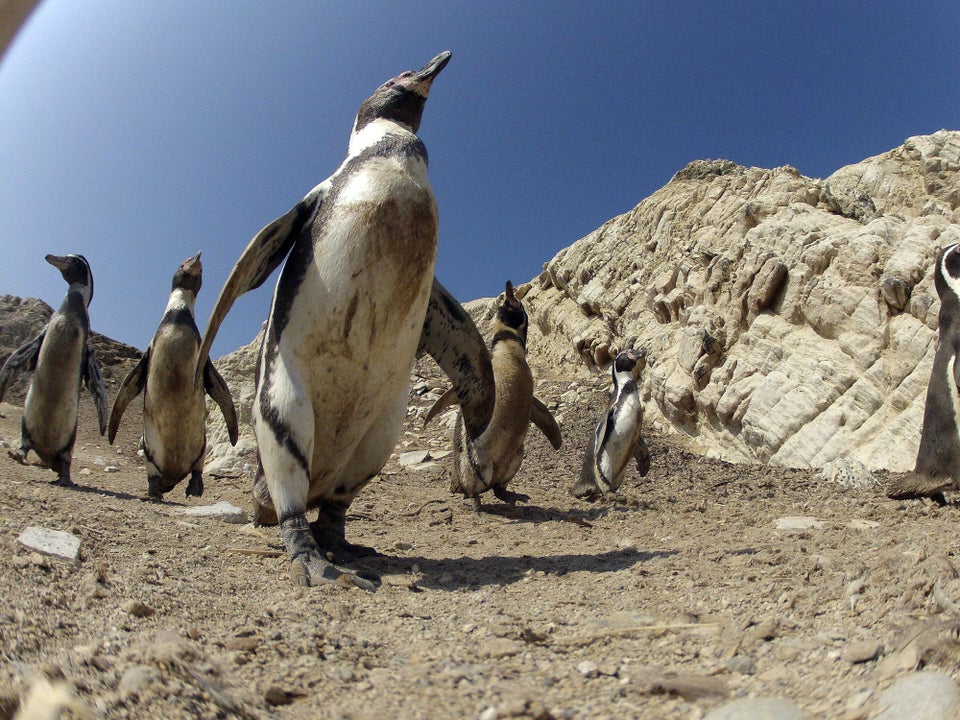 Penguins: Spy In The Huddle
Popular in the Community