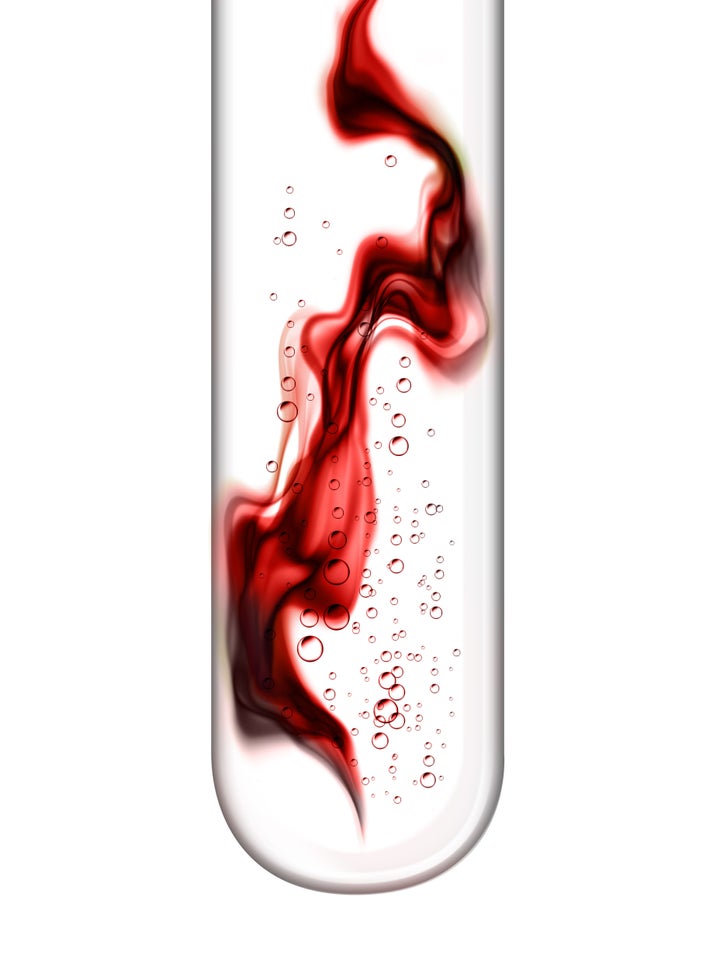 Researchers have developed what they are calling the first-ever blood test for major depression in teens. They believe it could signal a looming change in the way the condition is diagnosed, and perhaps eventually, treated.
"What we want to emphasize is how vulnerable this age group is -- how difficult it is to get them to go and see someone if they are in trouble because of the stigma for them and for their parents," said Eva Redei, a professor of psychiatry and behavioral sciences at Northwestern University's Feinberg School of Medicine, who developed the test.
"They are our next generation and an increased percentage of them are getting seriously depressed and in major trouble," Redei continued. Indeed, according to estimates cited in the report, major depressive disorders may affect up to 20 percent of the population of adolescents and young adults in the U.S., putting them at greater risk for substance abuse, physical illness and even suicide.
To determine whether blood might be used to diagnose the condition, researchers looked at 14 teenagers with major depression who had not been treated and 14 who were depression-free. They tested the teenagers' blood, paying particular attention to 26 biomarkers that Redei had identified through prior research. The biomarkers, researchers hoped, would help make clear who had depression as well as differentiate between subtypes of the condition.
According to the findings, published Tuesday in the journal Translational Psychiatry, 11 of the markers were able to differentiate between depressed and non-depressed teens. In addition, 18 of the markers showed whether the teens had depression alone or also suffered from an anxiety disorder.
Redei said that she finds the results promising, particularly given what she calls the relative subjectivity of current diagnostic tools. Depression is currently diagnosed through psychological evaluations conducted by health care providers; patients must meet the criteria listed in the Diagnostic and Statistical Manual of Mental Disorders, or DSM. (A revised version is slated for publication in May of 2013.)
But the researcher cautioned that the new study simply suggests that a blood test is possible. Much larger trials in the future are necessary to delve into questions of sensitivity and specificity, as well as key concerns like cost.
"From a public health point of view, you have to think, 'What value does this test have, and compared to what?'" said Dr. Lloyd Sederer, medical director of the New York State Office of Mental Health and The Huffington Post's mental health editor. He praised the study in terms of pushing our understanding of depression forward scientifically, but raised questions about what it might mean practically.
"Standard clinical diagnosis, even with all the complaints about the DSM, is pretty good," Sederer said, adding that the current study cannot look at questions of how many false positives may result from the test. "If you have essentially a low-tech, low-cost and relatively effective means of determining a condition, then all of those attributes have to be exceeded for something else to be more valuable."
This is not the first time researchers have developed a blood test to diagnose depression. As ABC news previously reported, a study published in the journal Molecular Psychiatry earlier this year highlighted a test focused on different biomarkers that "accurately pinpointed" depression in 90 percent of a small group of adults. Such tests, Redei said, will likely never replace interviews with doctors, but could help serve as an additional tool.
Yet Sederer emphasized that news of the tests should not give parents and teens false hope.
"When something like this comes out and gets a lot of attention, it's a false promise to parents, because it's nowhere ready for prime time," he said. "Some of the risks have not been considered yet. And does it really shape, in any way, how effective your treatment is going to be now?"
Popular in the Community