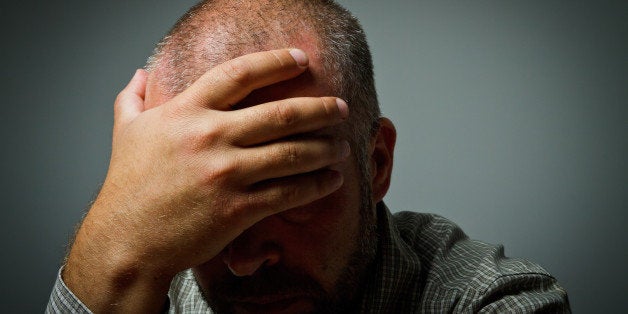 Mental conditions -- ranging from schizophrenia to substance abuse disorders -- could raise men's risk of heart disease, according to a new study.
Researchers from the University of Edinburgh, the University of Southampton and the Karolinska Institute found that the risk of heart disease was higher among men diagnosed with a mental disorder at age 18, as well as men who eventually were hospitalized because of a psychiatric disorder later on in life.
"Our findings suggest that mental disorders pose a huge public health burden in terms of premature illness and death due to coronary heart disease," study researcher Catharine Gale, of the universities of Edinburgh and Southampton, said in a statement. "The physical health care of people with mental disorders needs to be a priority for clinicians if this burden is to be reduced."
The study, published in the journal Circulation, included 1,107,524 Swedish men who started the study at an average age of 18.3. Researchers looked at whether they were diagnosed with any mental conditions, and also looked at their hospital admission data for coronary heart disease and/or psychiatric disorders over a 22.6-year period.
Over that time period, the researchers found that having an alcohol abuse disorder or depression at the start of the study was associated with a higher risk of coronary heart disease. In addition, later hospitalization for substance use disorders and schizophrenia was associated with higher risk of coronary heart disease. They found that heart disease risk was highest for people who were hospitalized for a mental condition.
These findings held true even after taking into account other potential risk factors, such as body mass index, blood pressure, family socioeconomic status and diabetes.
Indeed, other studies have identified associations between mental conditions and heart risks. For instance, a Mayo Clinic study published earlier this year showed that moderate to severe depression is associated with a four times higher death risk for people who have heart failure. It's also associated with a higher risk of being hospitalized or having to go to the emergency room.
Popular in the Community