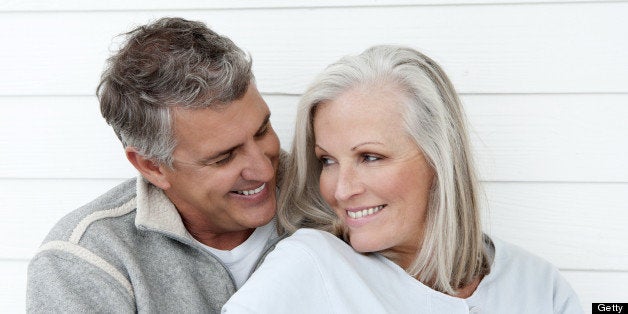 Between 1998 and 2008, researchers found a marked decrease in the prevalence of depressive symptoms in a "nationally representative sample of older adults," according to the report.
Researchers looked at data from the Health and Retirement Study (HRS), a 20-year-long national longitudinal study from the National Institute of Aging of Americans over 51 years old. "Individuals could be interviewed every two years,' explained Dr. Kara Zivin, lead author and assistant professor of psychology at the University of Michigan Medical School. "At each study time point (1998, 2000, 2002, 2004, 2006, and 2008) we looked at depressive symptoms overall and by age group."
Over the 10-year period, the prevalence of no depressive symptoms for those 55 and up increased from 40.9 percent to 47.4 percent. However those ages 55-59 saw the least significant increase in the age groups, from 38.9 percent to 40.8 percent. And what was the age group with the biggest increase? Those between the ages of 80-84, with a 23 percent difference.
The data points in the HRS can only give insight into depressive symptoms, as opposed to actual diagnosed depression, Zivin said. Depressive symptoms were determined by answers to a series of questions known as the CESD8, Dr. Zivin told the Huffington Post. "The CESD8 asks whether the respondent experienced the following sentiments all or most of the time during the past week: (1) depressed, (2) everything is an effort, (3) sleep is restless, (4) happy, (5) lonely, (6) enjoyed life, (7) sad, (8) could not get going," she said.
But the report's findings also found instances of severe depressive symptoms, those experiencing six or more of the above symptoms, in the age group. The prevalence of those symptoms rose from 8.7 percent to 11.8 percent in the course of the decade, according to the report.
"I hope people realize there have been some improvements in depression but that it still remains a concern as we [begin to] think about the aging population," Zivin told the Huffington Post. "There's still a relatively high percentage -- 14 percent -- of this age group [with] depressive symptoms. We still have to pay attention. Depression is known to be associated with a variety of chronic diseases," including dementia.
The next step for researchers is to determine the why behind these numbers, Zivin said. She hazarded a guess as to why people 55-59 were the most depressed in the study. "If people from 55-59 are not yet able to get access to Medicare does that impact their ability to get treatment?" she wondered. "We are not sure yet and need to look further into this finding."
One has to wonder if the increase in prescription drug use has anything to do with this decrease in depressive symptoms. A recent study found that seven out of 10 Americans take one prescription drug; the second most common form of prescription was antidepressants. Women were more likely to have antidepressant prescriptions and use was most common among women ages 50 to 64 -- nearly 25 percent of women in the age group take antidepressants.
Calling all HuffPost superfans!
Sign up for membership to become a founding member and help shape HuffPost's next chapter