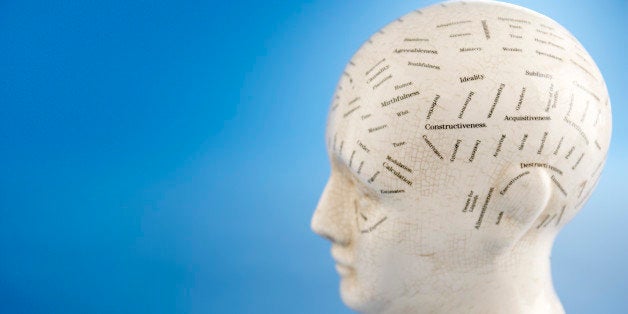 I am a psychiatrist in in a cancer center. It is more than simply a job to me. It gives my life meaning and purpose.
My patients are not always those with the cancer diagnosis themselves, but all have been impacted by the cancer experience, and may include parents, partners, significant others, or children. Many are focused on the future, waiting for something to change, and some are focused on the past -- asking themselves what they could have done differently. Many feel numb, disconnected, anxious and alone. Almost all are sad.
Often the symptoms of depression are obfuscated by medical treatments and their side effects. In this way, my work is often complicated. Time is always of the essence.

My job is to bring people back to their senses, reconnecting them to their inner strengths, their family's love, their friends' encouragement and other available resources to support them through the experience. In doing so, my work allows them to feel less anxious and isolated, and to eliminate as many of their symptoms of depression as is possible under the circumstances, especially a diminished pleasure in life or a sense that life is not worth living any more. Further, in our work patients can not only rediscover their former selves but also emerge from the experience with greater compassion and understanding of their strengths.
The challenges my patients face may seem to them impossible to overcome. This may be best illustrated by the life and work of Dr. Viktor Frankl. He was a concentration camp survivor and psychiatrist, wrote one of the most influential books of all time on this subject (according to the U.S. Library of Congress): Man's Search for Meaning.
His book addressed coping in the face of insurmountable odds. He wrote that even in the face of a situation whose cause you cannot change, the best way to cope is to change the attitude you use to cope with the situation. Essentially, even though we may not be able to change the stressor, we always have a choice in how we cope with it.
Despite the situation, it is possible to "turn tragedy into triumph." With a new approach, life will have meaning. Dr. Frankl asserts that transformative thinking can, in turn, be inspiring to others.
Without question, my work is challenging. The time I spend with my patients, however, inspires me daily by giving meaning to my life as we work together to overcome adversity. And I hope I in turn am bringing meaning to the lives of others.
Have a story about depression that you'd like to share? Email strongertogether@huffingtonpost.com, or give us a call at (860) 348-3376, and you can record your story in your own words. Please be sure to include your name and phone number.