Here's one law enforcement member who will motivate you to put "being kind" at the top of your New Year's resolution list. 
Alex Fischbach recently shared a viral photo on Facebook of Deputy George Depuy speaking to a homeless man in a McDonald's restaurant in Morrison, Illinois. Depuy had driven the man to the restaurant so he could stay out of the cold, and gave him money "from his own pocket."
The sight left Fischbach amazed. 
"It was incredible to see something so compassionate happen right in front of my eyes," he told The Huffington Post. "It was just a simple reminder that not all cops are bad."
Fischbach said the deputy had picked the man up on the side of the highway and pulled into the parking spot next to his. The pair walked into the restaurant and the deputy spoke with an employee, who agreed to let the homeless man stay there to keep warm. 
While the homeless man initially tried to refuse the money Depuy handed him, the deputy wouldn't take "no" for an answer. 
"I'm not asking you to take it," Depuy said according to the Facebook post. "I'm telling you to take it."
The man expressed his gratitude and the pair shook hands before simply parting ways. 
And though many have praised Depuy's actions as remarkable, he doesn't see it that way.
"After all this, George Depuy has held strong, saying he was just doing his job,"  Fischbach said. "It just shows what kind of person he is."
Fischbach said that while he was just an onlooker to the situation, Depuy's kindness affected him as well. 
"I learned that good deeds shouldn't and do not go unnoticed," Fischbach said. "All it takes is a simple act of kindness to change someone's day, and possibly life."
Since the interaction, things seem to be looking up for the homeless man. After, he went to a church in Rock Falls, Illinois, and spoke with a pastor about his situation. He was then brought to a homeless shelter in Sterling, Illinois. Fischbach says that the staff at the shelter recognized the man from the viral photo. 
PHOTO GALLERY
Artist Redesigns Signs For Homeless People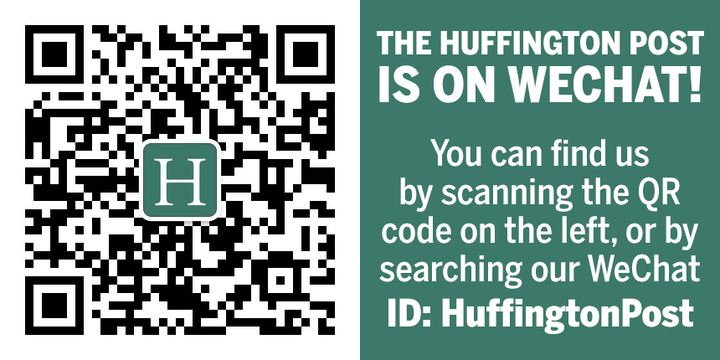 Calling all HuffPost superfans!
Sign up for membership to become a founding member and help shape HuffPost's next chapter