A photo of an Alabama police officer holding a baby girl at the site of a major traffic accident has generated an overwhelming response online.
The photo's reach rapidly expanded, and it currently has over 22,000 likes on Facebook. "A dad in a uniform ... is still a dad," wrote one commenter.
An interview Lindley gave to AL.com reveals that he is indeed a father and grandfather. While conducting traffic and caring for passengers at the scene of the accident, he said he noticed a young mom leaning against her car with her baby in her arms. "She was pretty well shaken up, so I asked her if I could hold the baby," Lindley said.
Though the baby had been safely secured in her car seat, she was still a bit upset, so the deputy did what he could to comfort her. Once he held the baby and walked around, she quieted down, he said. "I recalled my days as a young father, and young grandfather, and I put those skills to work and calmed the baby down. She had a very sweet little personality."
Deputy Lindley is quick to downplay the valor of his now-viral action at the scene.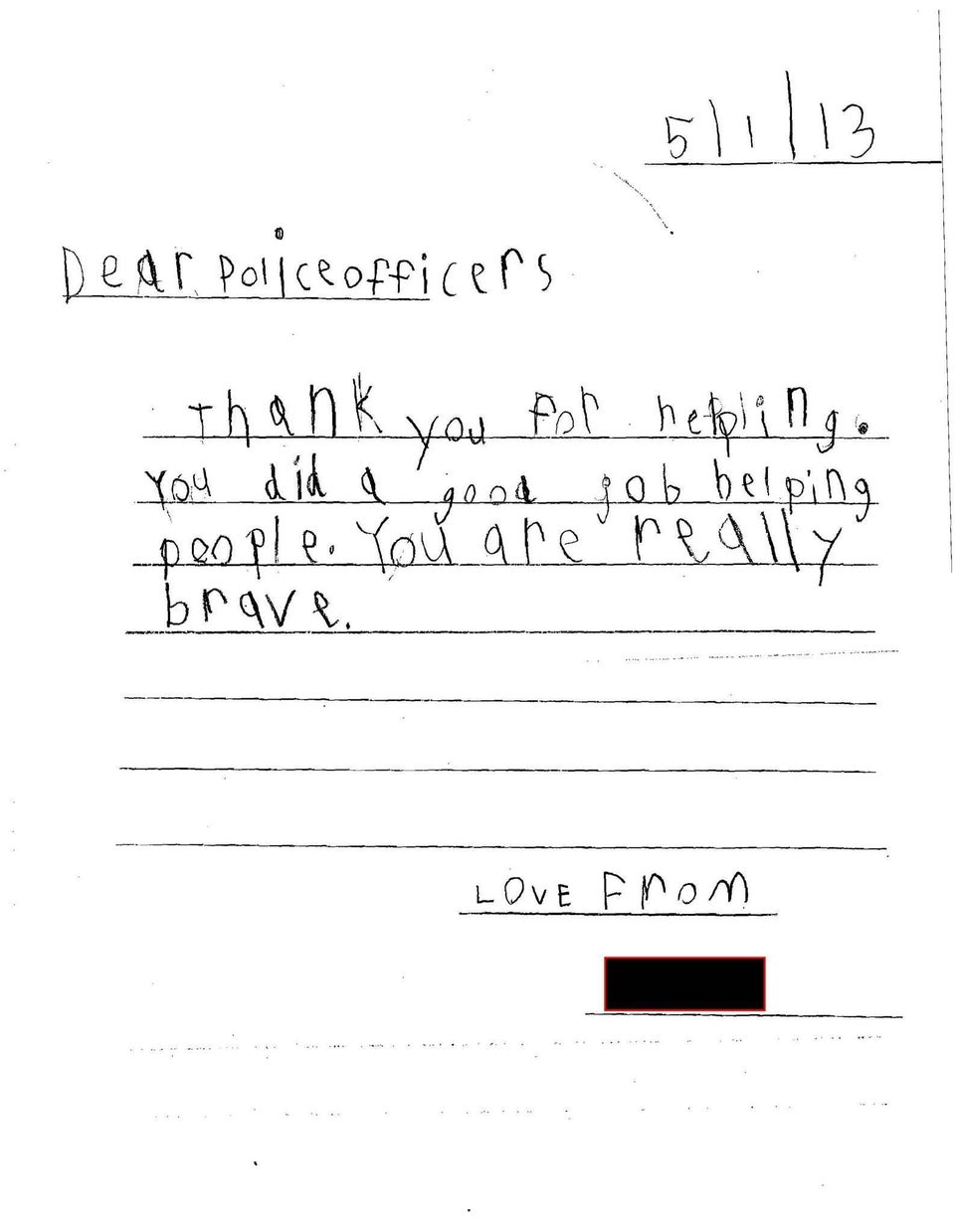 The Most Heartwarming Thank You Notes To The Police