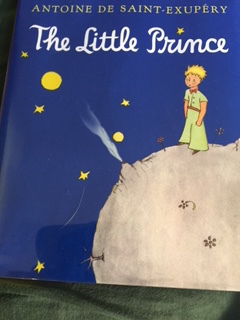 In the world of psychology, derailment describes thought processes that veer off track, go awry, stray from the thought. Like a car that has skidded off the road, the ideas fail to arrive at their destination. In the realm of politics, derailment refers to a tactic by those in power that deflects attention away from complaints about abuse or wrongdoing by introducing an alternative topic. This blog explores derailment as a diversion from a life goal, and how it's possible to get back on course.

In his journal, the writer John Cheever alluded to a loss of continuity at a critical point in his life. "It seems that in my coming of age I missed a year--perhaps a day or an hour....The consecutiveness of growth has been damaged. But how can I go back and find this moment that was lost?" Although the impact of Cheever's derailment extends beyond the scope of this blog, his expression highlights the common problem.

In the newly released movie, Florence Foster Jenkins, the heroine, Florence, contracted syphilis from her first husband. As a result, she didn't bear children and was deprived of a fulfilling family life. That derailment led her to devote her life to singing and supporting the musical world with the fortune she inherited from her father.

We assume an extreme diversion is equivalent to a disaster, but the event may actually represent a chance to recover a "lost" direction or passion. The classic story of The Little Prince (recently made into a popular movie) can be viewed as a metaphorical derailment in the realm of literature. As a young boy, the protagonist of the story drew a boa constrictor swallowing an elephant. But the adults insisted that the drawing resembled a hat. Unimpressed with the child's skill, the grown-ups redirected him from artistic to practical studies-- geography, history, arithmetic, and grammar. "That is why I abandoned, at the age of six, a magnificent career as an artist," the protagonist says, justifying his profession as a pilot. Years later, his plane crashed in the middle of the desert, and he was visited by a little prince who commanded him to draw. The little prince may well represent the pilot's imagination or alter ego that harbored his desire to become an artist.

In real life, a patient of mine, Ms. W., experienced a serious depression, a kind of psychological crash. During her hospitalization, she recalled that in her youth, she had aspired to become a singer. In the hospital, she had the opportunity to connect her depression with the long-forgotten ambition. Upon her recovery, she studied voice and became a successful musician.

Conclusion: Although we can't undo the past, we can recognize a derailment and take action to get back on track.