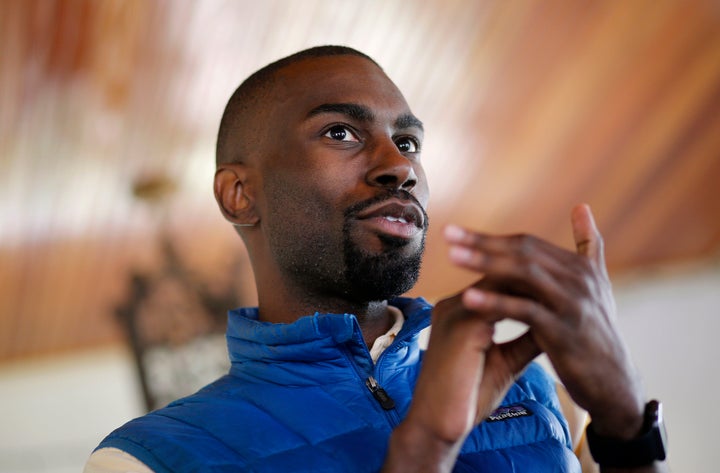 BALTIMORE -- When protests rocked the city last April following the death of 25-year-old Freddie Gray, Baltimore's residents were expressing their anger and frustration not just with the police but with the city's political leadership.
The current mayor is not seeking re-election after widespread criticism of how she managed the unrest. Thirteen people threw their hats into the ring for Tuesday's Democratic mayoral primary -- the main contest in this heavily Democratic city. On Feb. 3, DeRay Mckesson joined the race.
As a candidate, Mckesson had some points in his favor. He's a nationally known advocate against police violence who rose to prominence with the Black Lives Matter movement. At 30, he's a seasoned voice for younger voters' dissatisfaction. He grew up in Baltimore. And his many Twitter followers stood strongly behind his bid for the city's top job.
Mckesson came into the race with national prestige, but that wasn't what the voters wanted. Here's why he lost on Tuesday.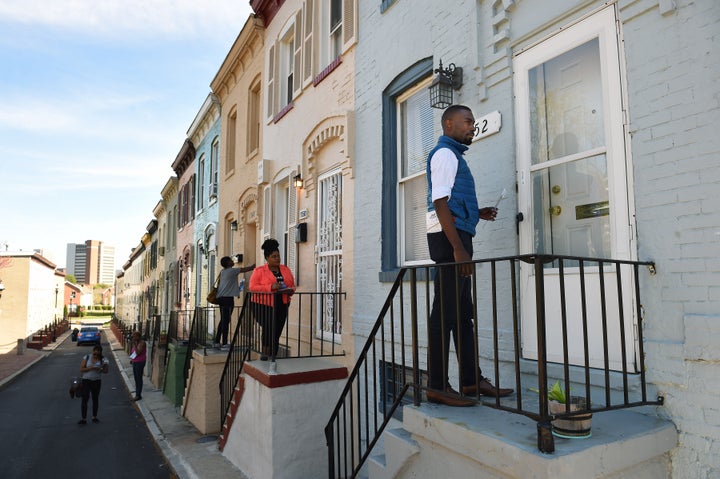 When The Huffington Post chatted with Mckesson early in his campaign about how he intended to build his relationship with the voters, he pointed to his resume. The Teach For America alum said he was a community organizer in Baltimore as a teenager, worked with nonprofits in the city and served on the Maryland Advisory Board on After-School Opportunity Programs. After he finished college, Mckesson opened an after-school center in the city before becoming the special assistant for human capital in the Baltimore school system in 2012.
"My work in Baltimore is long. I've had a lot of results," he said.
Yet that history didn't come with much local name recognition. Kurt Schmoke, who was mayor of Baltimore from 1987 to 1999, has moderated two mayoral forums this election cycle. When he asked people in the audience -- who tended to be older than the average Twitter user -- about Mckesson, he found that no one was quite sure who the guy was.
"He's far better known outside of the city than he is with local voters," Schmoke said. "About every voter that I've talked to about this kind of scratched their head about the national interest in the Mckesson campaign."
When a Baltimore Sun reporter asked former Mayor Sheila Dixon about Mckesson, her initial response was telling. Dixon, who was running for her old job, said she had never heard of him. Some saw this as Dixon being out of touch, given Mckesson's massive Twitter following and prominence in the media. Others, however, saw the real problem.
"To announce a campaign when folks don't know [you] or know what you've done in their community makes your campaign kind of a long shot," Schmoke said.
"He's far better known outside of the city than he is with local voters."
Still, Mckesson wasn't the only new kid in the contest, as John Bullock, an assistant professor of political science at Towson University, pointed out. Because there was no incumbent in the race, Bullock said it attracted "a whole host of people who are not really engaged in politics in the past."
One way to beef up your name recognition, according to Schmoke, is with basic grassroots campaigning. Knock on doors, participate in community forums. But lesser-known candidates have to go a step further.
The latest crop of mayoral contenders tackled this in different ways. Venture capitalist David Warnock spent money on TV advertising, while others sent out mailers. Mckesson leaned on his strongest asset -- social media.
It's not as if Mckesson was the only candidate who might appeal to younger voters either. Schmoke pointed to lawyer Elizabeth Embry, who has a better-known track record of service in the community.
Mckesson seemed to understand he had a hill to climb. He recruited his Twitter followers to call voters and launched "30 Days for 30,000," during which his goal was to reach 30,000 voters by phone or in person before early primary voting began on April 14. He also aimed to contact another 30,000 afterward.
What he couldn't overcome was the extent to which his efforts to become mayor would be overshadowed by his national status as an activist. "Connecting to the events of last April, some will remember him for that activism for good or for bad," Bullock said.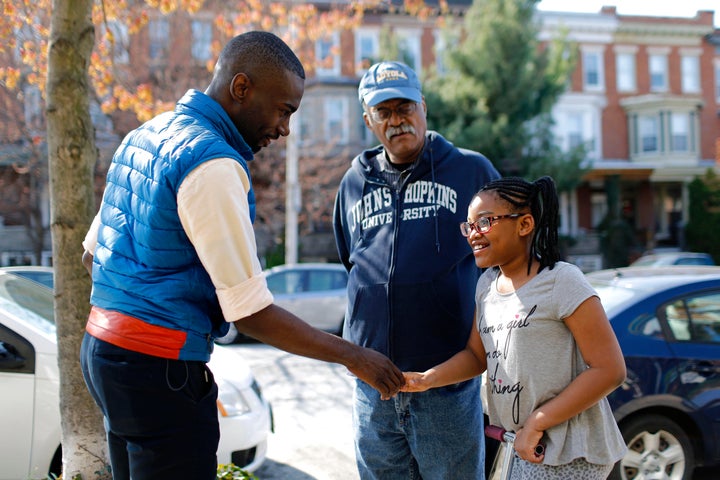 Judging from online commentary and multiple HuffPost interviews, many in Baltimore never believed that Mckesson, who was born in the city, was truly committed to working there. Local activists, those who had been laboring in Charm City's trenches, were notably wary.
"If he was serious about it, why didn't he do a search in the community and see if the community even wanted him to run?" said local advocate Duane Davis. "How come he didn't talk to … the community in which you wanna represent? He just threw his hat in the ring to cause chaos and get attention."
Kwame Rose, a prominent Baltimore activist, recalled how McKesson identified himself during the protests that followed Gray's death.
"He would say he's a Ferguson protester and his fight isn't for Baltimore. Is it weird? I think it is," Rose said. "For him not to have interacted with people involved in the movement from Baltimore City, I think that's very problematic."
Dayvon Love, director of public policy for Leaders of a Beautiful Struggle, suggested that Mckesson's skill set wasn't well developed for local battles.
"It's easy to show up at a demonstration at the height of a big mainstream media spectacle. It's another thing to get people to turn out to go to [an event] on a Thursday during the day," Love said. "Those are just different kinds of organizing. The former is more of like the microwave activism. It doesn't require the infrastructure building … having to actually knock on doors, canvass, go to PTAs, go to schools, go to rec centers, go to churches -- and to really build relationships that way."
"We don't need to be condescended to by activists or people who don't live or vote here. No, thanks."
Moreover, some Baltimoreans worried that Mckesson's high-profile presence might draw unwelcome national interest to their local political scene.
"I hope that his entrance will shift the conversation around the mayoral race from broad platitudes to specific discussions on racial justice and police brutality," David Pontious of City Blocc, a student grassroots organization, said before the primary. "I am concerned, though, about the potential amount of non-Baltimore money and voices in this election. We don't need to be condescended to by activists or people who don't live or vote here. No, thanks."
Certainly, Mckesson raised a significant amount of money in a short time. In the first 12 hours after he officially entered the race, he raised over $30,000 online, immediately outpacing many of his opponents across all parties. Overall, Mckesson raised more than $265,000. But most of his donors were not from Baltimore.
Mckesson said his national exposure made him a better candidate for mayor.
"It exposed me to, in a way, other places ... [how to] identify and address challenges and think about solutions in innovative ways," he told HuffPost. In announcing his bid, he had similarly talked about "being aggressively innovative" on Baltimore's issues.
"Much of that is my exposure to other places and my deep experience here in the city," he said.
Another mark against Mckesson was how late he launched his campaign -- he waited until the filing deadline. Some saw in this a lack of sincere enthusiasm for the task ahead.
"He put in at the last hour, at the last possible moment," said Davis, the local activist.
By contrast, Maryland state Sen. Catherine Pugh, who won Tuesday's Democratic mayoral primary, launched her campaign in September 2015. Dixon, who came in second, began her campaign in July 2015.
Jumping into the race with less than three months to go before the primary didn't give Mckesson much time to overcome people's concerns, grow his name recognition or build up the necessary relationships with voters and local thought leaders.
The chances of anyone running a successful campaign in little more than 80 days were slim to none, professor Bullock said.
As a candidate running on ideas rather than long experience, Mckesson also faced a problem differentiating his proposals from those of his fellow candidates. As Bullock noted, many of the candidates mentioned the need for police reform in their platforms. Pugh made police reform the cornerstone of her campaign, along with lowering property taxes in heavily blighted neighborhoods. Dixon, like Mckesson, ran on the promise to reduce crime in the community and bump the minimum wage up to $15 an hour.
"It wouldn't be anything new brought to the table in those areas by [Mckesson]," Bullock said. "The only thing that might be different is bringing the hashtag or bringing that slogan of Black Lives Matter. But all the candidates here do agree that black lives do matter."
National fame and lots of Twitter followers just weren't enough to clear all Mckesson's hurdles.
"Quite frankly," Bullock said, "Those people who know you nationally can't vote in Baltimore."
Before You Go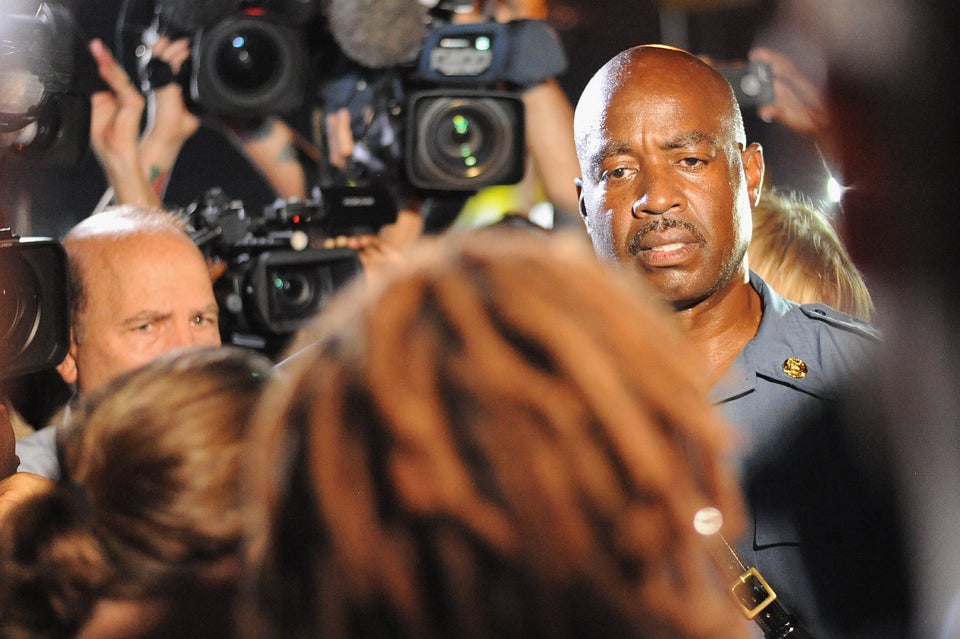 Ferguson Protest
Popular in the Community