Proving it's never too late to fulfill a lifelong ambition, Derek Bishop says he is finally ready to move from the sidelines into the spotlight with his new album, "Bicycling in Quicksand."
After years as an art director for a number of Broadway cast albums, the 43-year-old "Technicolor pop" singer-songwriter says he had to "come out of the closet as a musician" before recording the album, which hits Amazon and iTunes on April 7 and is the follow-up to his 2011 debut, "Resistance is Beautiful."
As it turns out, music has been in Bishop's blood since his adolescence. Learning to accept himself, and his sexuality, was key to taking the next step toward becoming the performer he'd always dreamed of being.
"It wasn't until coming out of the closet [that I] stopped worrying about what others thought that I could truly realize my potential," Bishop, who has lived in New York for 21 years and says he is influenced by Donna Summer, Fleetwood Mac and The Human League, said. "No matter what age you are or what orientation you [identify as] -- if you are unhappy with the mold that life casts on you, you can break it."
In an email chat with The Huffington Post on the eve of his album's release, Bishop was refreshingly candid about "Bicycling In Quicksand." He also sounded off on his plans for the future and the joy (and occasional challenges) of being an openly gay pop artist.
Where do you see yourself as an openly gay performer among pop music's ever-growing lineup of out stars like Adam Lambert, Frank Ocean and Sam Smith? Who are your biggest artistic inspirations?
Those three fellas are so different from each other musically. If they were straight, we never consider grouping them together. It's amazing there is so much diversity. All three have carved out a lovely niche for their music.
I'm simply trying to do the same. I'm making music I find artistically satisfying and it's music I enjoy. If you happen to be gay and really dig my tunes, I think that's fantastic! I'm equally as happy if you enjoy my music and you fancy the opposite sex.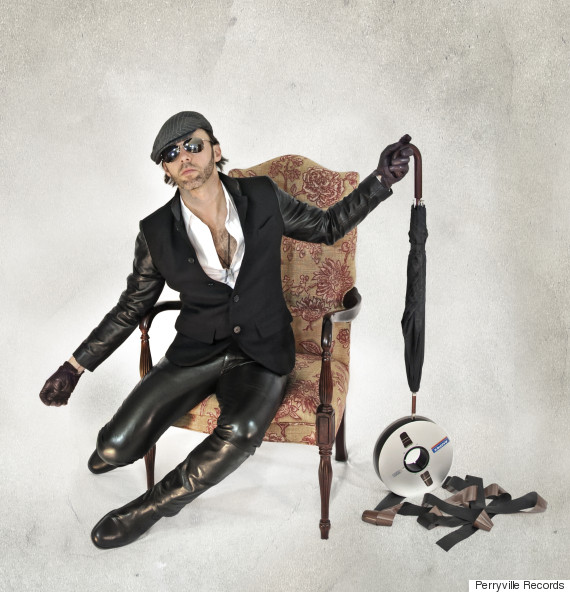 Do out performers such as yourself feel additional pressure to be representative of, or seen as role models to, other members of the LGBT community? Has that been good or bad for your career thus far?
I want to be a good role model not only for the LGBT community, but for anyone who wants to change their life: regardless if it's coming out of the closet -- or making a big career change. I didn't start this musical journey full-throttle until I turned 40.
As for me being out publicly, I think it has been wonderful for my career. You get near-instant support from amazing groups of people simply because you are gay. I love that and I appreciate it so very much. I could not have achieved all I have without that support.
What's been the biggest challenge in your move from a Broadway cast album art director to pop performer? Was this something you always had planned?
The biggest challenge for me is that you have to keep your day job. You give up your leisure time to focus your energies toward your passion — your second career. That idea is one of the themes of "Bicycling in Quicksand," the struggle of trying to drag yourself out of the past and out of the muck. It's a definite uphill climb, but so worth it.
I had to kind of come out of the closet as a musician. I had to come out as someone who wanted to spend their time and their energy writing songs. I didn't plan the change -- it was more like it erupted from me.

Your new single, "Baggage," seems to reference an ex-lover with, well, baggage. Is this based on personal experience?
It is about trying to break free from remnants of an old relationship. More than that, the song is about music's ability to transport you back to the past. It's about how you've moved on with your life, hear a certain song, and suddenly you're back reliving closed chapters of your life. It's about wanting to be free of those melodies imbedded in your memory that continually replay your past.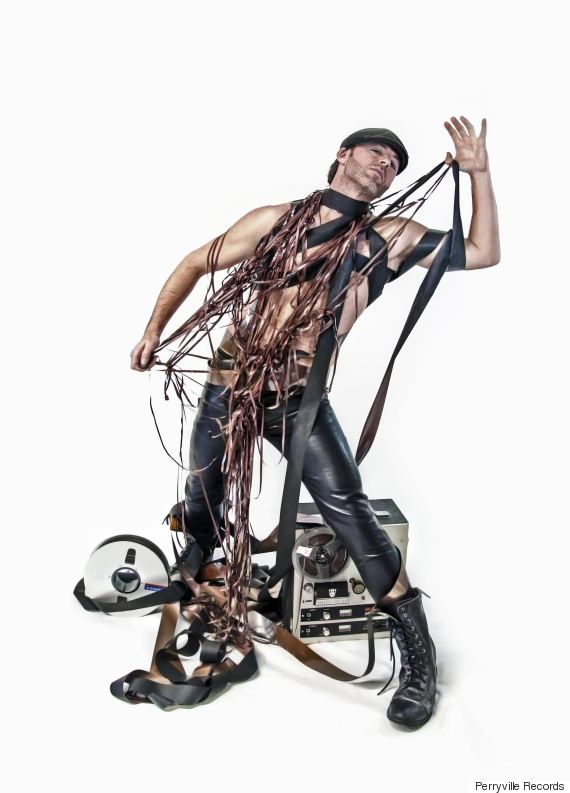 The background on my cell phone is...
A picture of my two adorable nephews.
The biggest misconception about being a pop artist is...
It's not any different from any other job: to succeed you have to put in the hours. You need practice and experience. One needs to be diligent and wear many hats -- and I have a lot of hats! It's no different [than] if you were opening a store: You are creating a brand, and you need to stand out. You have to perfect your product and learn how to market it.
Before I step out onto a stage to perform, I...
Put on my leather pants, newsboy cap and scarf. That's pretty much my uniform...and I don't go onstage without them.
What's next for Derek Bishop?
Once the CD comes out April 7, we go to work on remixes and video for my second single, "Shutting Down." In May I'm going on tour throughout the East Coast, and during the summer I'm going to hopefully play at some LGBT Pride festivals. So do keep checking in on my website for all sorts of news!
This interview has been edited for content, clarity and length.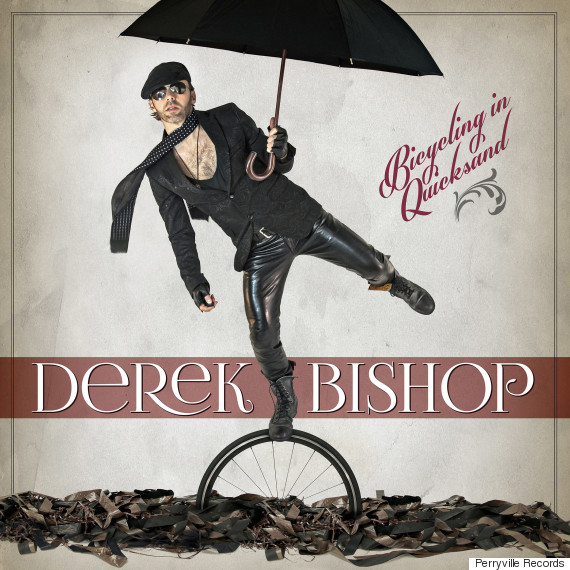 Calling all HuffPost superfans!
Sign up for membership to become a founding member and help shape HuffPost's next chapter