The writing was on the wall for Derek Chauvin, so he wrote on his hand.
Pictures showed the ex-Minneapolis cop with what appeared to be something written in ink on the palm of his left hand Tuesday as he was escorted in handcuffs from the courtroom following his conviction for murder and manslaughter in the killing of George Floyd.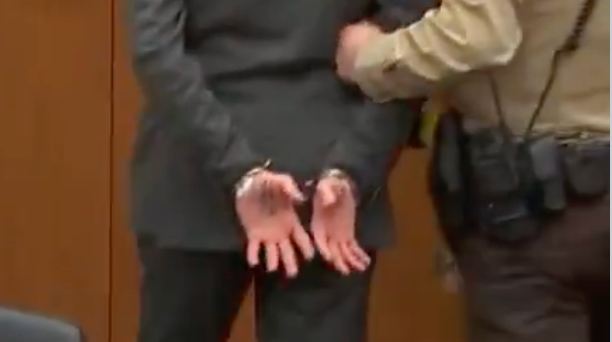 Turns out Chauvin was preparing for the worst. His lawyer, Eric Nelson, told TMZ that Chauvin jotted the attorney's phone number on his palm in case he was convicted and sent immediately to jail.
And that's what happened. Chauvin's bail was revoked and he was taken into custody to await sentencing in about eight weeks. He faces up to 40 years in prison.
With all that time on his hands, he might learn his lawyer's number by heart.
Popular in the Community