Artist Derek Gores transforms words and images into works of art, and we believe this is his masterpiece.
Story continues after photo.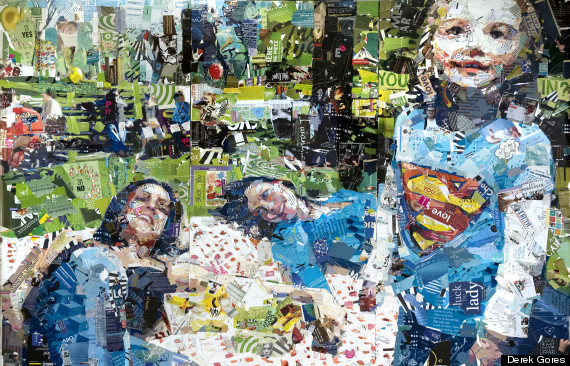 The Florida-based artist creates intricate collages from magazine scraps, Internet photos, data, maps, and more. His piece 'Love and Only Love' (named after a song by Neil Young) was made as an artistic response to California's former gay marriage ban. The beautiful picture of a same-sex family is actually constructed from pieces of anti-gay hate speech.
He described the work in an email to HuffPost last week:
It's a picture of my sister, Emily, her wife Tiffany, and their daughter, Raleigh. I don't go for intellectual symbolism, or angry art. Instead, I depicted a day at the park. A regular day for people with a rich love, enjoying time, watching their daughter be silly, be curious, and wearing a super hero t-shirt like she often does. But a closer look shows that the piece is made of a spectrum of elements. Fun and regular life, but also elements of hate speech and some of the challenges that gay people deal with.
"Love conquers all," Gores wrote. "The love in the gentle moment is self evident, and I hope that could change a mind or two."
See close up details of the collage in the slideshow below.
Before You Go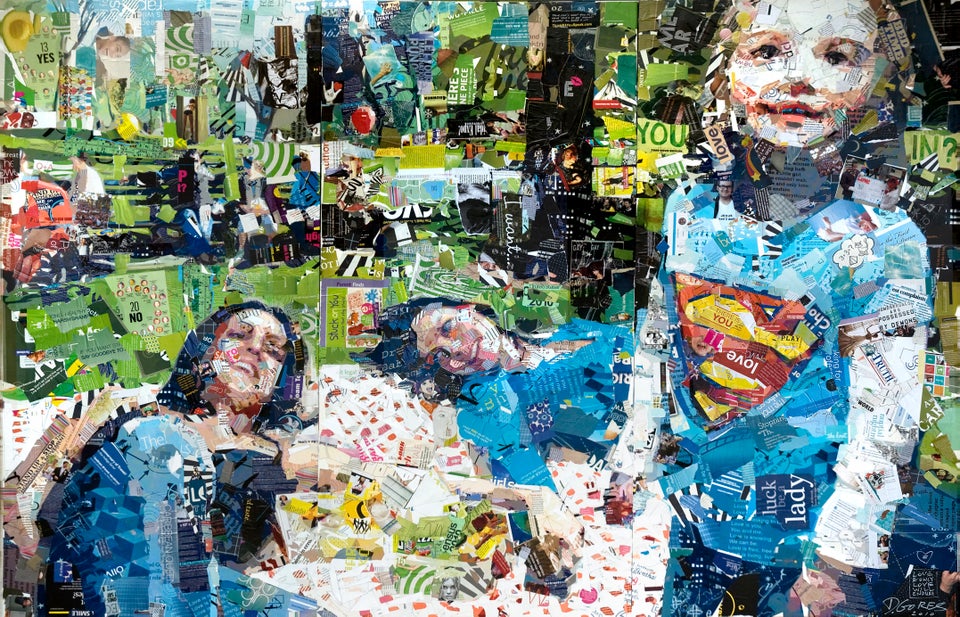 'Love and Only Love'
Popular in the Community