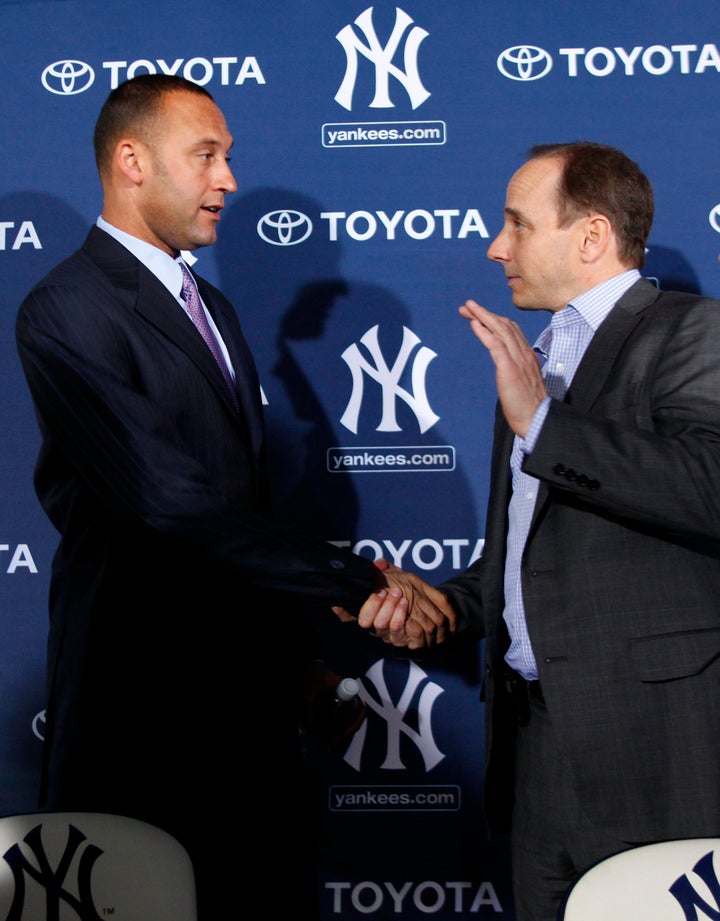 Derek Jeter signed a three-year deal worth $51 million guaranteed with the New York Yankees, but his relationship with GM Brian Cashman may have been ruined for good during the contract negotiations.
When Jeter got up to leave the room, Cashman asked the shortstop to sit back down and hear him out. "You said all you wanted was what was fair," the GM told the shortstop. "How much higher do we have to be than the highest offer for it to be fair?
After Jeter signed the deal, he expressed displeasure with the negotiations.
Yankees president Randy Levine told Anthony Mccarron of the New York Daily News in November that Jeter would be allowed to test the free agency market.
According to ESPNNewYork's report, Jeter became angry after Cashman was quoted saying that the shortstop should test the market.
Related
Popular in the Community