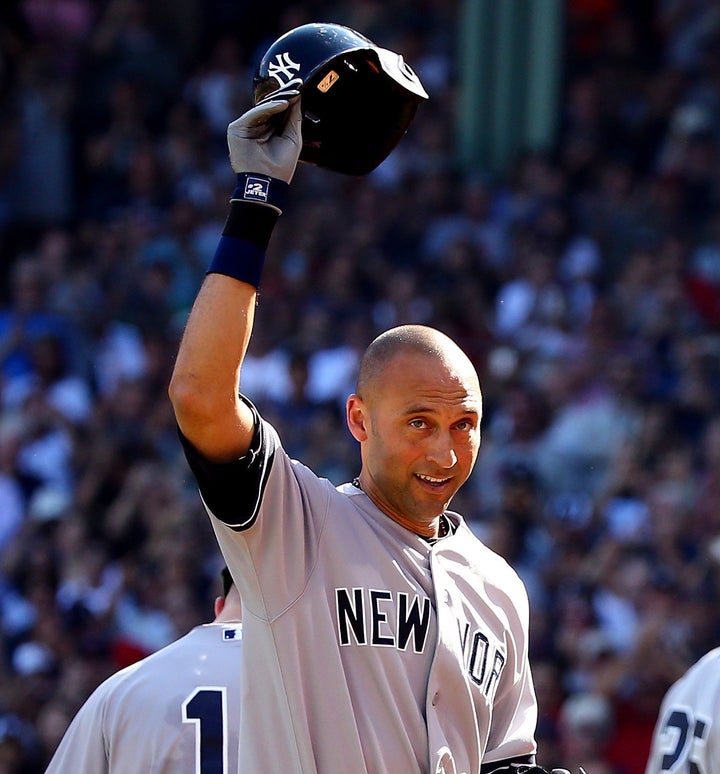 New York Yankees legend Derek Jeter ran into a little trouble over the holiday weekend. The former shortstop was issued a $250 citation for sailing his boat into restricted waters near the MacDill Air Force Base off the coast of Tampa, Florida, on the 4th of July.
Word of the boating violation quickly surfaced on social media. An active-duty Air Force member posted a picture of the citation to Facebook with the caption, "On behalf of the Boston Red Sox, here is your ticket Derek Jeter."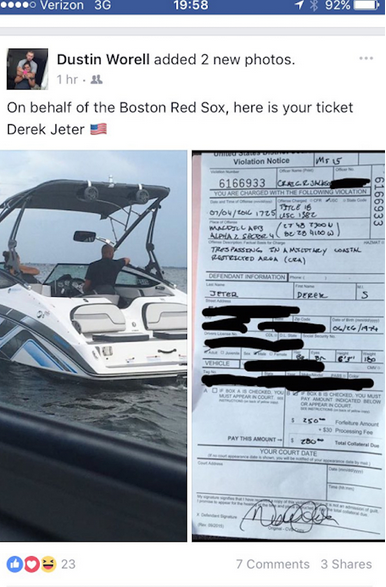 The Air Force issued a statement on Tuesday apologizing to Jeter for the surfacing of the image and promised to discipline the service member who was responsible.
"This action is totally inconsistent with Air Force values and the responsible Airman will face the appropriate disciplinary action," MacDill spokesperson Terry Montrose told the Tampa Bay Times. "We sincerely apologize to Mr. Jeter for any inconvenience."
Related
Before You Go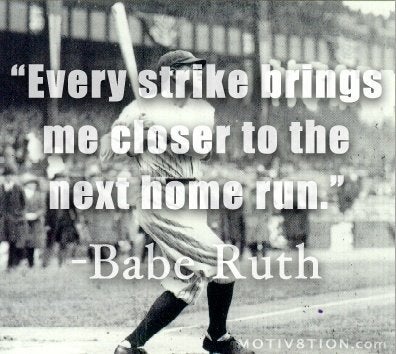 Best Baseball Quotes
Popular in the Community