Designer Derek Lam claims he's been pillaged by a Trump.
The fashion designer fired off a cease-and-desist letter to Ivanka Trump this week alleging that a sandal from Trump's shoe collection plagiarizes a design from his footwear line, reports Women's Wear Daily:
"We have seen very similar copies before but we have never seen a shoe that perfectly copied," said Jan-Hendrik Schlottmann, chief executive officer of Derek Lam. "It's such an investment to make a shoe... we had to protest this."
To our eye, the shoes are extremely similar; both have a patterned heel strap and nearly identical detailing on the toe strap. The stacked heels are also eerily alike.
Ivanka's collection, which she launched earlier this year, is licensed through Marc Fisher Footwear, so it's not like she's elbow-deep in the design process. But still, we're assuming that she'll be correcting this ASAP. Lam's attorneys are permitting Trump seven days to pull the shoe.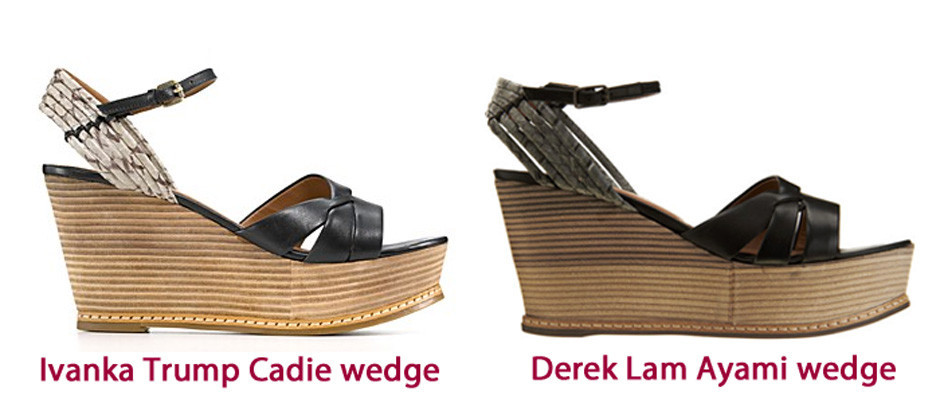 Popular in the Community