Deric Lostutter, who may face hacking charges after helping expose details in the Steubenville rape case, is getting a hand from supporters. As of Tuesday morning, his legal defense fund had collected more than $49,000.
"There is nothing that we would like more than the government to come to its senses and decide not to charge Deric and for us to be able to return all the funds to the wonderful people who have showed him support," his attorney, Jason Flores-Williams of the Whistleblower Defense League, told The Huffington Post on Monday. "Unfortunately, our indications are that that isn't going to happen, so we are preparing for a vigorous fight."
Flores-Williams said the government has indicated that it will indict Lostutter, 26, on alleged felony violations of the Computer Fraud and Abuse Act.
An FBI search warrant shown during an April raid of Lostutter's Winchester, Ky., home accused him of possible aggravated identity theft, computer crimes and conspiracy.
Also known by his screen name KYAnonymous, Lostutter has said he posted incriminating social media photos, messages and videos that helped implicate two Steubenville High School football players in the sexual assault of a 16-year-old student in August 2012. But Lostutter, a member of hacker-activist collective Anonymous, previously told HuffPost that he did not hack to obtain the information. (Another man took credit for hacking the Steubenville football team's booster site back in February.)
Outrage was sparked at the notion that Lostutter could serve 10 years in prison if tried and found guilty, Mother Jones reported. Ma'lik Richmond and Trent Mays, who were convicted of raping the Steubenville girl, were sentenced to one year and two years, respectively. Petitions urging the U.S. government to drop the Lostutter investigation have proliferated.
"Public pressure is what brought justice in Steubenville in the first place, and public pressure can help end this witch hunt against Lostutter," reads a call-to-action message on the landing page for one of the petitions. "Can you sign the petition telling them that Lostutter is a hero, not a criminal?"
Another petition pleads to readers:
Lostutter's lawyer said he appreciates all forms of support, telling donors, "We're just very pleased and very honored to have gotten what we've gotten so far. Everything will be used judiciously, thankfully and gratefully."
Lostutter, a self-employed IT security specialist who is now out of work, texted the HuffPost the address of a contribution site to "offset personal bills."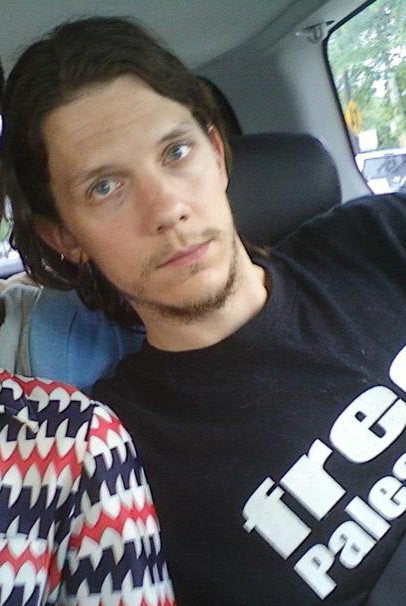 Anonymous Unmasked
Popular in the Community