Deric Lostutter, also known by his screen name KYAnonymous, told The Huffington Post over the phone that on April 15, FBI agents raided the Winchester, Ky., house he shares with his girlfriend and brother and that he was told he could face jail time if he let the story get out.
Lostutter, a self-employed IT security consultant and self-described Anonymous member, said on his blog that he'd just returned from a turkey hunt when he noticed what appeared to be a FedEx truck in his driveway.
"As I open the door to great [sic] the driver approximately 12 F.B.I. Swat Team agents jumped out of the truck screaming for me to 'Get The F**k Down' with m-16 assault rifles and full riot gear armed safety off, pointed directly at my head," Lostutter wrote.
"They seized my laptop, my girlfriend's laptop, flash drives, music CDs, an external hard-drive, two cell phones and my brother's xbox 360 for some reason," Lostutter told HuffPost.
(Story continues below.)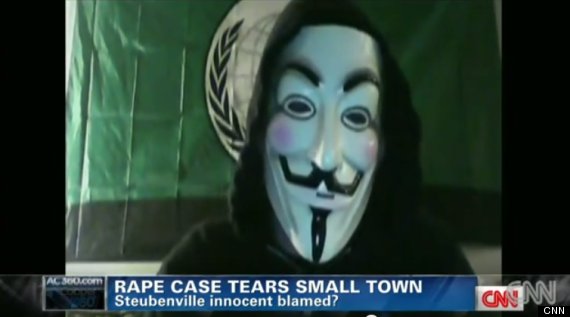 An image of Deric Lostutter, aka KYAnonymous, giving an interview to CNN about the Steubenville rape case while wearing a Guy Fawkes mask. "We are neither the judge nor the jury, but it's fair to say we are the executioner," he said during his interview.
Lostutter says he was the one who published a trove of incriminating social media photographs, videos and messages that had been posted by Steubenville football players and that documented and ridiculed the victim.

"The tweets, screenshots, Instagrams. ... Pretty much everything you've seen in the media, that came through me," Lostutter said.
Lostutter also told HuffPost that the cache of social media posts was sent to him by Michelle McKee, who had received them from Alexandria Goddard, an activist and blogger, who had originally tracked down the posts, which at the time were publicly available and weren't obtained by hacking.
In March, two Steubenville high school football players, Trent Mays and Ma'lik Richmond, were found guilty of sexually assaulting a 16-year-old girl in August 2012; both youths were sentenced to serve time in a state juvenile detention center. Mays, 17, was also found guilty of distributing a nude photograph of a minor.
Judging from the FBI search warrant, which Lostutter has also published on his blog, the FBI was interested in seizing any evidence relating to the hack of the fan page for Steubenville High School's "Big Red" football team, RollRedRoll.com, and the site administrator's email, both of which were hacked in December of last year.
But Lostutter says he didn't hack RollRedRoll.com. A 22-year-old from Virginia Beach, Va., who goes by the moniker Batcat, took credit for the hack in an interview with the Steubenville Herald Star back in February.
Although Lostutter told HuffPost he never asked Batcat to hack the site, he admitted that he had approached "a lot of people daily" about different hacktivist "operations."
The FBI's search warrant for Lostutter's home states that he may have committed federal crimes such as "computer crimes" and "aggravated identity theft," as well as "identity theft, attempt and conspiracy."
If convicted of federal computer crimes, Lostutter could face up to 10 years in jail, Mother Jones reports. Meanwhile, convicted rapists Ma'lik Richmond and Trent Mays were sentenced to only one year and two years, respectively.
Before You Go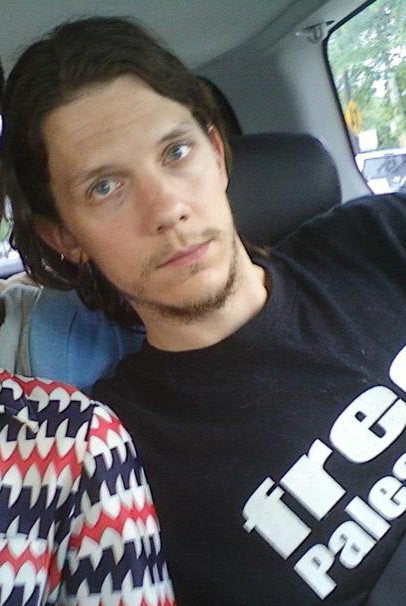 Anonymous Unmasked
Popular in the Community