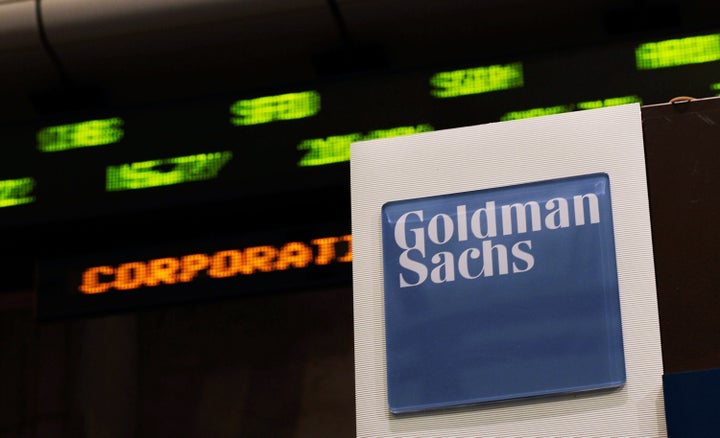 A research firm has a memo to big banks on derivatives reform: Be afraid, be very afraid.
At the NYT's Dealbook, Cyrus Santi has word of a rather staggering new report by Bernstein Research which projects that Goldman Sachs could see a 41 percent drop in earnings if strict derivatives reform moves through Congress. The total, per Santi's calculations, would be equivalent to $3.9 billion hit to Goldman Sachs last 12 months of income.
President Obama has effectively drawn a line in the sand on the issue of reining in Wall Street's barely regulated derivatives trade, indicating he'd veto any bill that doesn't address the issue. The question, of course, is just how strict derivatives reform will be.
Last week, Sen. Blanche Lincoln (D - Ark.) succeeded in moving her derivatives reform bill out of the Senate Agriculture Committee-- with GOP support. A newly popular provision would require that banks sell off their derivatives trading units. The idea has ruffled feathers at the Federal Reserve, which has joined the banking industry in opposing the measure, the Wall Street Journal reports.
As the WSJ notes, derivatives reform would strike a big blow to JP Morgan's earnings. The bank's CEO Jamie Dimon has supported greater regulation for derivatives -- but he recently noted that even a neutered bill could cost the bank "several hundred million to a couple billion dollars" per year.
In addition, banks like Goldman and JP Morgan could be required to raise an additional $250 billion in capital, Bloomberg BusinessWeek notes. FBR Capital Markets analyst Paul Miller, a former examiner for the Federal Reserve Bank of Philadelphia, told BusinessWeek that, "The Street now is just realizing that all of this stuff is getting in the bill."
Brian Gardner, a research analyst at Keefe, Bruyette and Woods, told The Hill that Wall Street is being caught offguard by the momentum behind reform. "The old rules have been totally reversed," he said. "The world we're all used to living with -- which is the House overreaches and the Senate cools it down -- is not true."
Calling all HuffPost superfans!
Sign up for membership to become a founding member and help shape HuffPost's next chapter