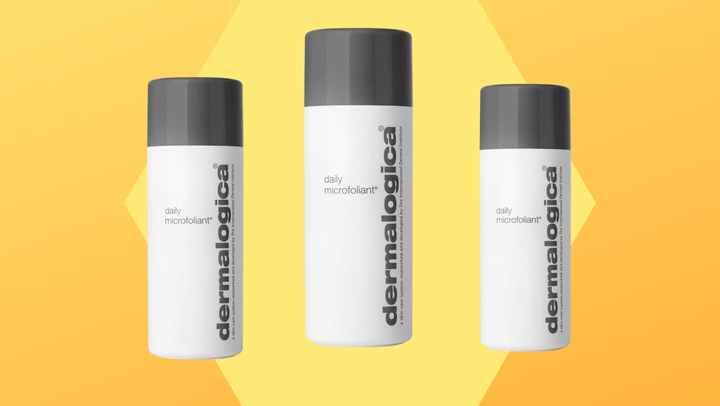 HuffPost receives a share from retailers on this page. Every item is independently selected by the HuffPost Shopping team. Prices and availability are subject to change.
While the days of scraping our faces raw with that dreaded apricot scrub are thankfully gone, not all physical exfoliation is bad for you. In fact, one of my go-to skin care products happens to be an iconic scrub powder known for its ability to clean out pores without stripping your skin of natural oils. And while it doesn't come cheap, I regret to inform you that Dermalogica's daily microfoliant is worth the money and hype. I've been using it for decades and consider it a vital part of my routine.
As its name indicates, this exfoliating powder is gentle enough to use every day, but I incorporate it into my face-washing routine when I feel like my skin is starting to get congested. After a season of humidity, sweat and sunscreen, early fall is the best time of year to start deep cleaning those pores to prep the skin for nourishing, healing active ingredients that will help to repair sun damage.
Unlike many scrubs that come in cream or gel form, this "microfoliant" is a loose powder. I simply mix this magical polish with a dab of water until it becomes a creamy paste, massage it into my face and then rinse it off. Reviewers note that you can even mix it with your cleanser instead of water and cut back on the additional face-washing step — a dream for the ultra-lazy.
Ingredients like salicylic acid, colloidal oatmeal, papaya and rice bran remove dull, dead skin cells and pollution, help to balance skin tone and calm irritated skin, leaving you with a fresh, bright and smooth face. Salicylic acid is a wonder ingredient for people with clogged pores and acneic skin, making it great for teens as well as those who deal with ongoing adult acne.
It's particularly well-suited for travel. It's available in a 2.6-ounce size and its powder consistency makes it TSA-friendly and luggage-friendly. (No more dreaded post-flight splooge of wasted cream or liquid products.)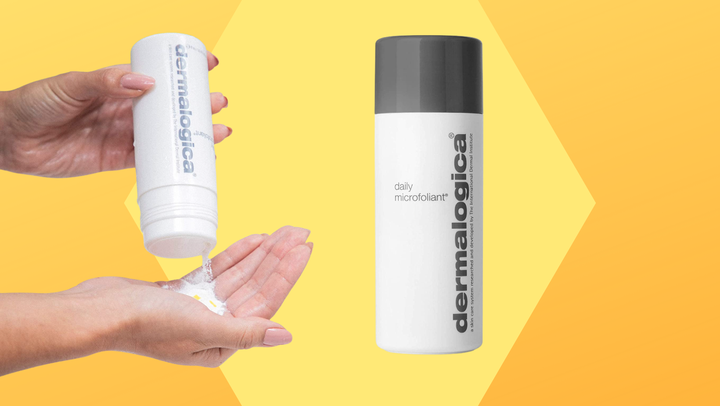 I particularly love recommending this scrub to the product-averse people in my life. It's low maintenance, convenient and easy to use as part of a daily shower routine, so it doesn't feel like a heavy lift for someone who might otherwise be skin care-avoidant.
My brother Fernando is one of these people, and after a lifetime of trying to convince him to let me squeeze his blackheads, I recommended he try the Dermalogica daily microfoliant — and he's never looked back. He's been using it at least twice a week for the last five years, though he uses it more often when it's dry outside or he's traveling extensively to keep his pores extra clean.
Unsurprisingly, he reports that his favorite thing about it is that it requires minimal effort and yet he always gets compliments on his skin. His face feels smooth, fresh and ready for moisturizer, and he especially likes using it when he is sporting a beard or stubble to ensure that the dead skin underneath is being cleared away.
Need more convincing? Read on. Dermalogica's daily microfoliant has 4.6 out of 5 starts and a whopping 5,260 five-star reviews on Amazon, with scores of loyal skin care devotees who keep coming back for more.
"Makes my skin feel amazing! It just really works! Gently exfoliates without irritating my sensitive skin. It's pricey, but my skin responds so well I justify my personal treat." — RCW

"Excellent exfoliant for sensitive skin. I mix this product with my regular gel cleanser and apply morning and evening. This is a gentle, yet effective exfoliant for my sensitive skin. I will never buy another!" — Anjanettemc

"My skin loves this product. I was looking for a product that was clean, not all chemicals and something good for daily use for sensitive skin. This is it. My skin feels so clean and super soft after using it." — Jackie

"Sweet find. I love using this exfoliant! It's a thin white fine rice powder. A little goes a long way, you just pour it in your hand, add water and it becomes a paste depending on how much water you add or how much powder you use. What I really like about it is there is no scent and it is not too harsh that I can actually use it every other day on my skin. After use it doesn't leave my skin feeling dry or tight at all. I've switched over to chemical exfoliants now but I still use this one once in a while." — Alsyaa V.
Before You Go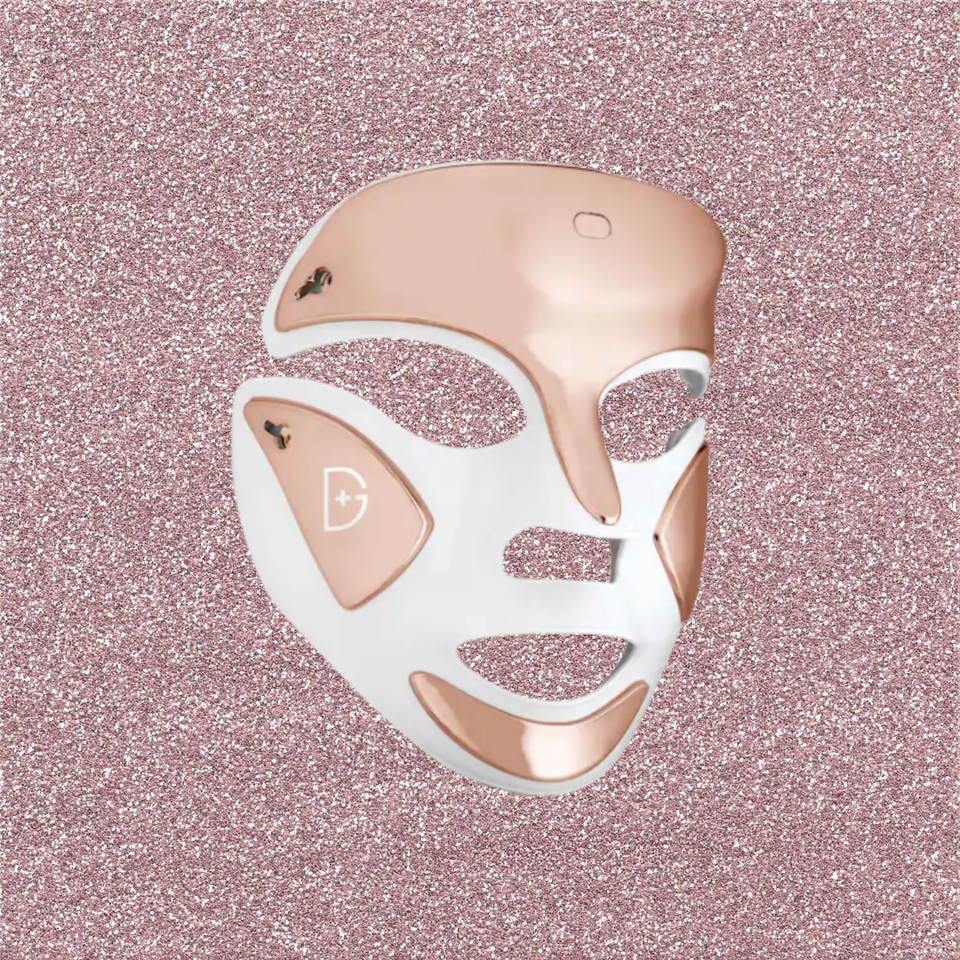 I Regret To Inform You That The Dr. Dennis Gross Skincare LED Light Mask Is Worth Every Penny
Popular in the Community