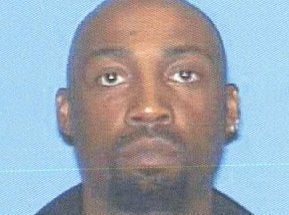 Two Oakland police officers were in court this week for a federal civil wrongful death suit stemming from a highly controversial 2010 incident when the pair shot and killed an unarmed man who was in the process of fleeing.
In November, 2010, 37-year old East Oakland barber shop owner Derrick Jones was shot dead by Oakland Police Department officers Omar Daza-Quiroz and Eriberto Perez-Angeles who responded to a domestic disturbance call at Jones' barbershop from a woman who claimed Jones had tried to strangle her. When Daza-Quiroz and Perez-Angeles attempted to question Jones, he fled on foot and the officers fired six rounds, believing Jones was in the process of pulling a gun.
A search of scene failed to turn up any firearms. Authorities did find a digital scale and a small amount of marijuana. At the time of the his death, Jones was on probation for a gun offense.
Jones' widow, Lanell Jones, is seeking unspecified damages from the city of Oakland, as well as both police officers, for her husband's death. The city already settled with Jones' parents for the sum of $225,000 earlier this year.
A recording played in court this week showed Daza-Quiroz telling a police investigator that, at the time of the shooting, he "wanted to get lethal," instead of attempting to subdue Jones with his stun gun because a number of stun darts fired at the suspect while he fled didn't have their intended effect.
A 2011 investigation by the Alameda County District Attorney's office cleared Daza-Quiroz and Perez-Angeles of any criminal wrongdoing. In a 12-page report on the incident, Assistant District Attorney Richard Klemmer wrote that it appeared the two officers "actually and reasonably believed they were in imminent danger of great bodily injury or death...[there is a] lack of evidence...supporting a prosecution against either officer."
U.S. District Judge Yvonne Gonzalez Rogers citied an unwillingness to "retry the Riders case"--referencing a decade-old complaint against the department stemming from a cadre of rogue cops that caused the department to teeter on the edge of a federal takeover--in her decision to bar reports about OPD's history and the over 70 excessive force complaints filed individually against Daza-Quiroz from being admissible as evidence.
Both Perez-Angeles and Daza-Quiroz also were involved in the July 19, 2008 fatal shooting of Leslie Allen, according to records from the Alameda County District Attorney's Office. The Alameda District Attorney's office cleared both officers of criminal misconduct in the Jones and the Allen shootings.

In addition, records from the City of Mountain View reveal that while Perez-Angeles was in the US Marine Corps and living in Burlingame, he and two other men were arrested by police for assaulting a man outside a bar on March 3, 2000. Perez-Angeles was charged with battery causing serious bodily harm and pleaded no contest to an infraction in Santa Clara County court later that year.
Jones' death galvanized the city's African American community, which viewed it as just another example of the long-standing rocky relationship many Oaklanders have with their police force. It sparked both protests and direct political action. Oakland Local reports:
At an Oakland city council meeting...[in late 2010] Derrick Jones' extended family took the floor, demanding public condemnation of the killing and prosecution of the involved officers. The group of speakers in the family's crowd included Derrick's mother, father, uncles and cousins as well as Oscar Grant's uncle, a former Parole Officer, a representative from the Laney College Black Student Union, and Minister Keith Muhamed of the Nation of Islam.

Sammy Jones, Derrick's uncle and minister of the San Pablo Avenue Church of Christ, first called for a "trial before the family and the citizens of Oakland," and continued on behalf of "The Jones' family, the churches that we represent and the communities that we live in--not only do we not sanction, we do not approve, we're not satisfied, and we will not be satisfied until at the minimum some type of criminal charges [are filed]." Given that Sammy Jones is one of eight ministers in the family, each representing different Oakland congregations, the family's voice is powerful in the Oakland community.
Popular in the Community