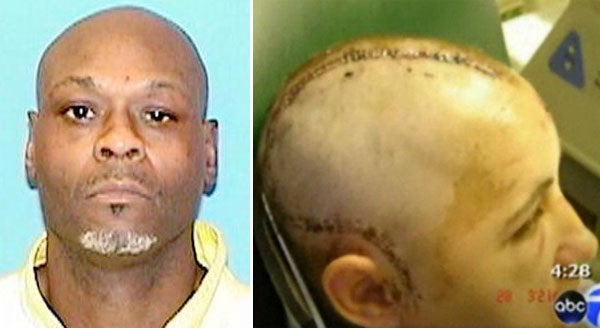 A Chicago man accused in 2008 of brutally attacking a woman and knocking out her teeth after she refused to give him a cigarette on a South Loop street was arrested Monday for threatening to kill a man in the city's Uptown neighborhood.
Since being convicted of that crime, King received an early release from prison as part of a Department of Corrections program and, according to the Tribune, threatened another woman in 2009, one day after he was released from prison. He reportedly returned to jail after a second incident but was released, again, late last year. He has been arrested for three misdemeanor charges since then.
Retired Chicago Police Sgt. Michael Collins, who responded to the South Loop attack in 2008, told CBS Chicago that King's attack on Hall was the "most brutal" he'd seen in 30 years. He told the station officers originally "didn't think she was going to make it" and recalled picking up each of her teeth, all of which had been kicked out of her mouth by King, from the street.
King was originally charged with attempted murder, robbery and assault but, through a plea bargain, was only convicted of two counts of robbery.
"I'm angry with everyone over this," Hall told the Tribune in late 2009. "I don't think anybody is doing their job correctly. I'm upset with every aspect of this as a whole, and I just want to move on."
King is slated to appear in court on Jan. 9 on his most recent assault charge.
WATCH King's victim Jen Hall discuss the attack during her 2008 recovery here:
Related
Popular in the Community