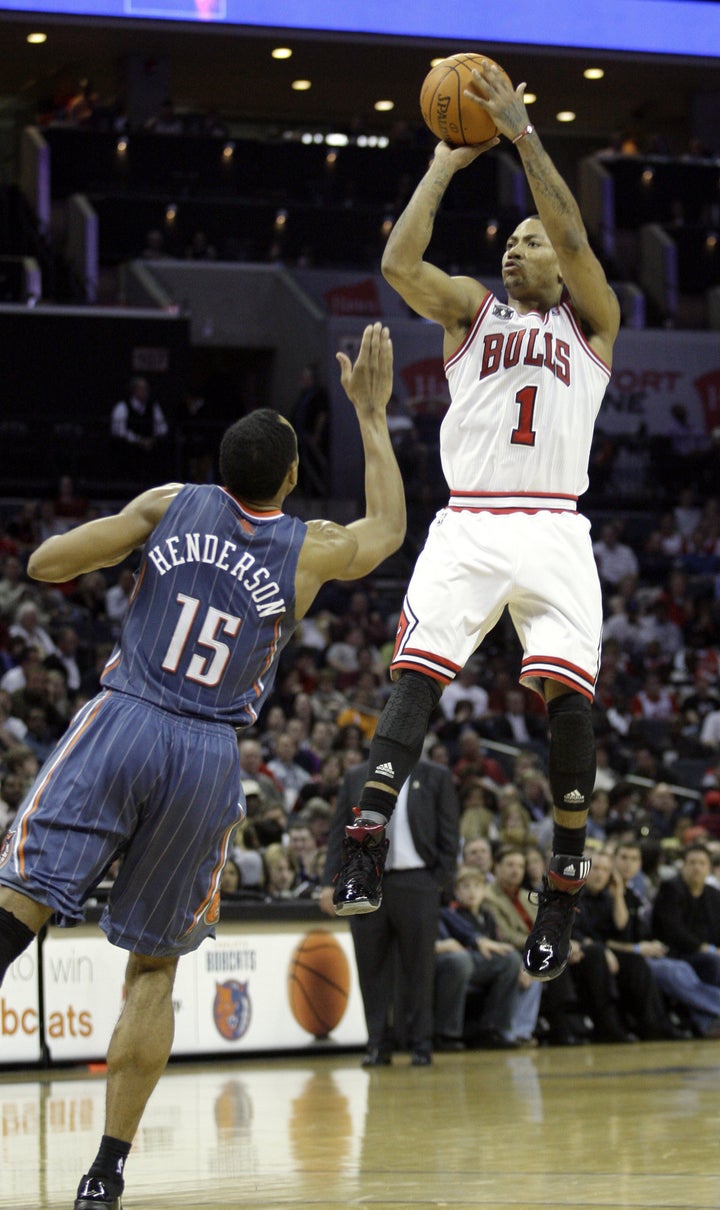 Derrick Rose has led his team to a performance few could have predicted this season. His Chicago Bulls are in first place by a game in the Eastern Conference, and he's played himself into serious contention for the league's MVP award.
He's also taking the lead in one of the league's charitable efforts: for Friday night's match-up with the Memphis Grizzlies, the superstar will donate $1,000 for every point he scores to Direct Relief International, a group that helps provide medical care for those affected by the disaster in Japan.
Rose, who averages 24.9 points per game, isn't the only NBA star getting in on the charity action: the Lakers' Pau Gasol, LaMarcus Aldridge of the Trail Blazers, Russell Westbrook of Oklahoma City, and many other big-time scorers have also agreed to chip in $1,000 per point, according to a Chicago Tribune report.
Others who are less likely to have explosive scoring nights, including Bulls fan favorite and perennial pine-rider Brian Scalabrine, have agreed to donate fixed amounts to the cause, a press release explains.
Fans interested in joining their favorite stars in the Japan relief efforts can text "Give10" to 20222 to give $10 to Japan, or can donate directly to the Japan Relief and Recovery Fund at www.directrelief.org/Japanrelief.
Here's hoping the Grizzlies feel a little bit guilty about sticking a hand in Rose's face during Friday night's game. Ease up on the D, Mike Conley, it's for a good cause!