Fresh on the heels of his Tuesday reelection, state Rep. Derrick Smith on Thursday made his first significant public comments since he was indicted on a federal bribery charge and subsequently ousted from the statehouse.
Smith, a Chicago Democrat, thanked the voters of the state's 10th legislative district for their support during a Tuesday press conference and said he is "a new man."
"I know that there are a lot of people in the media and elsewhere [who] are saying that I only received votes because I am a Democrat," Smith said, as reported by CBS Chicago. "I think that information is misinformed and insulting to the people of the district."
Smith managed to win a resounding 63 percent of the vote in the statehouse race over Independent candidate Lance Tyson, who had been endorsed by Gov. Pat Quinn, Secretary of State Jesse White and other influential Democratic leaders.
"There were a lot of ministers who didn't want Martin Luther King up here in the '60s because he said he was causing problems," Henderson said, according to WBEZ. "Look what good he did. People wanted Nelson Mandela to be quiet. People wanted Jesus to be quiet."
Smith's reelection means that his previous expulsion from the statehouse will not stick, unless he is convicted.
Related
Before You Go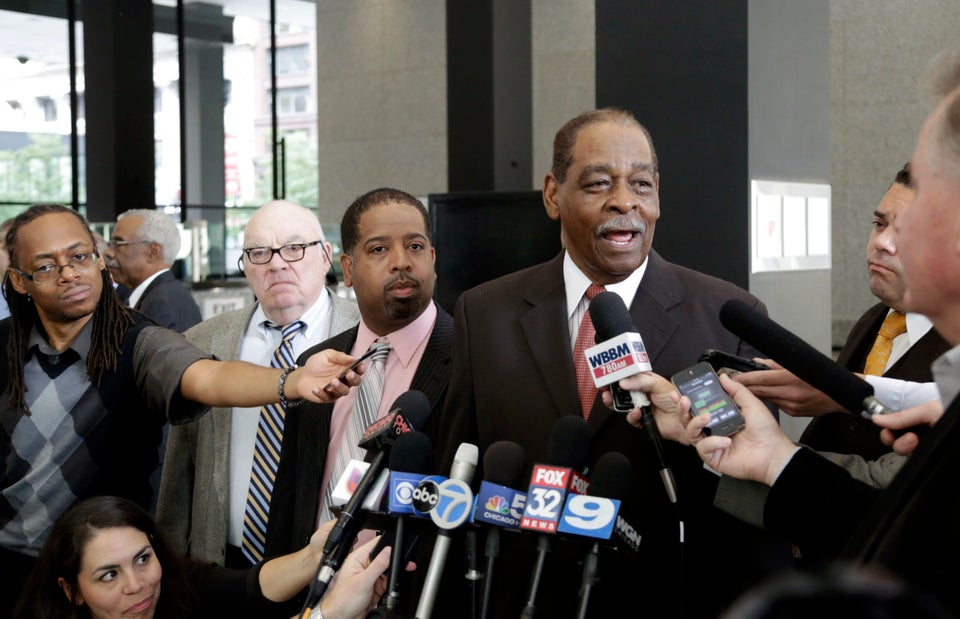 Corruption In Illinois
Popular in the Community