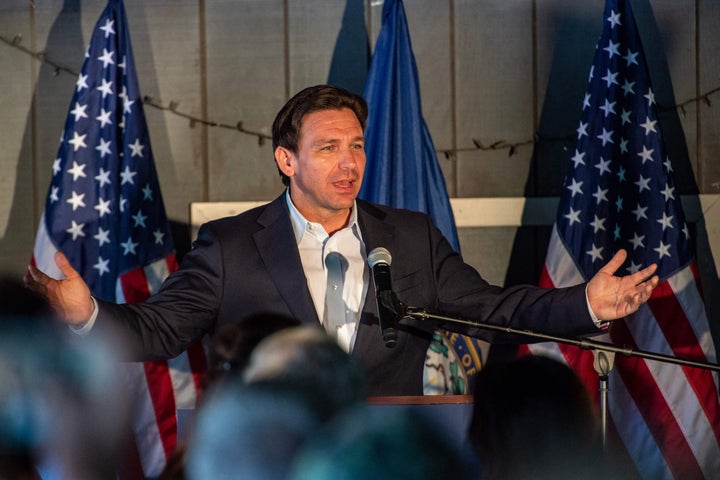 But the question Florida Gov. Ron DeSantis, making his first trip to New Hampshire as a candidate for the GOP nomination, opted to dodge during an interview with Fox News on Tuesday may be even simpler: How do you pronounce your last name?
"It's ridiculous, these stupid things," DeSantis said. "Listen, the way to pronounce my last name: Winner."
Fox News' question was prompted by a report on Thursday morning in Axios about DeSantis' campaign declining to specify whether to say the governor's last name as "Dee-Santis" or "Deh-Santis." In television ads and other appearances over the years, the governor has used both pronunciations.
The question has dogged DeSantis, who is of Italian descent, over the years. In September 2018, a TV station in Jacksonville reported on voters' confusion over how to pronounce the then-gubernatorial candidate's last name. At the time, his campaign said DeSantis prefers "Dee-Santis."
DeSantis is considered the leading GOP presidential primary challenger to former President Donald Trump, who often refers to him as "Ron DeSanctimonious," a pronunciation the governor almost certainly does not prefer. Polls give Trump a substantial lead over DeSantis, who formally launched his 2024 campaign last week.
Popular in the Community