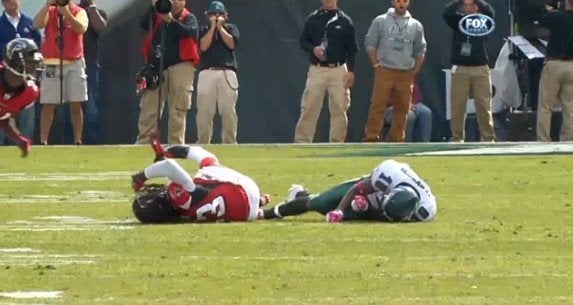 Philadelphia Eagles wide receiver DeSean Jackson scored two early touchdowns against the Atlanta Falcons on Sunday. But early in the second quarter, Atlanta's Dunta Robinson violently hit Jackson as he was trying to make a catch.
Both Jackson and Robinson fell to the ground and did not move for several minutes. Robinson received a 15-yard penalty for hitting a defenseless receiver.
"Take it seriously because it is serious," said Eagles quarterback Kevin Kolb, who suffered a concussion in the first game of the season. "I just felt so bad. I'm part of the play, and I never saw the guy."
The Eagles went on to win the game, 31 to 17. Scroll down to watch the video.
Popular in the Community