Five years ago, musician Phil Pirrone was asked to host a few Coachella parties. He ended up throwing an 11-day music festival.
Thus was the basis for Desert Daze, now in its sixth iteration, which takes over Joshua Tree National Park near Los Angeles this weekend. The festival is known for its eclectic lineup, and this year is no exception. Psychedelic rock groups like King Gizzard & the Lizard Wizard and Spiritualized brush up against garage acts like Ty Segall and Liars. Jazz/hip-hop fusionists Badbadnotgood play on the same stage as Animal Collective's Panda Bear. And rock legend Iggy Pop headlines alongside singer-songwriters Kurt Vile and Courtney Barnett.
We caught up with Pirrone to find out how he brings the magic to life each year. The below interview has been edited for length and clarity.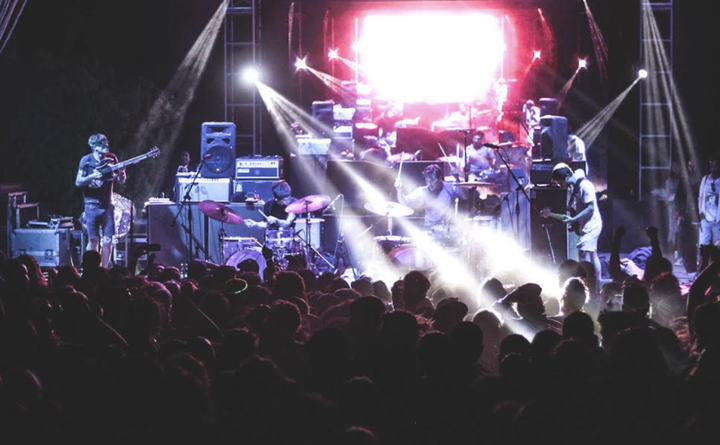 There are a lot of music festivals out there today. What makes Desert Daze different? It's not in a parking lot or a field. It's at the oldest and largest retreat center in the Western U.S.—a place that thousands have come for nearly 100 years to seek personal and spiritual growth. So there's some heavy vibes that make you feel light as a feather, if you know what I mean. Good place to have a festival for a mindful crowd.
How did you choose the lineup? You can come up with your dream lineup all day long, but 9 times out of 10, they say no, so you keep digging for ideas. But, the lineup can book itself if you let it. Each confirmation influences the next. We want the lineup to mean something and tell some kind of story.
Which act are you most excited to see this year? Jim Osterberg.
How has Desert Daze evolved over the years? What's happening this year that's totally new? Desert Daze is a magnet for amazing problem solvers and mystics. With each rotation it becomes a larger organism. The addition of Thursday night is totally new.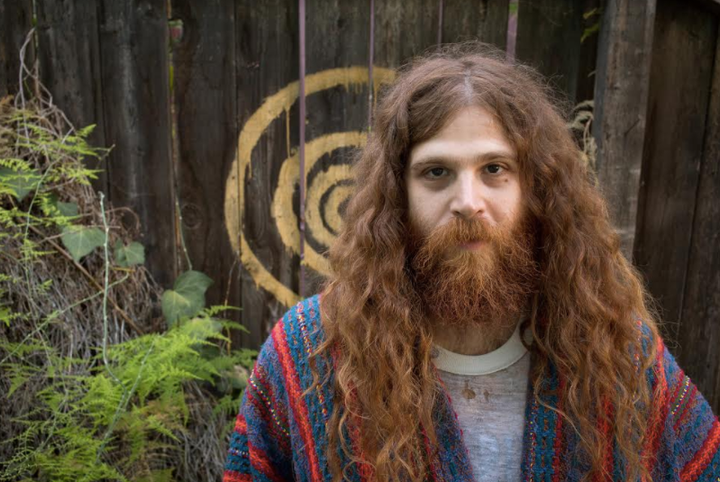 Besides music, what other attractions are you offering? Film Screenings, workshops, plant walks, ceremonies, sound baths, yoga, camping, cottages, amazing food—there's a diner! And actual flushable toilets here and there, can you believe it?
What advice do you have for concert-goers to make the most of their experience? Come with a purpose. Leave with something you can inject into your everyday life and make the world around you a better place. That's the point.
What kind of crowd are you hoping to draw? Our crowd is the coolest and most mellow in the world. So cool the cops are bored.
Why did you choose Joshua Tree? It's a prehistoric and totally alien landscape. I can't think of any place on earth like it. That, and my wife and I fell in love in Pioneertown.
How come you took on this project to begin with? Live music is my life. I started touring at 15 and never looked back. I've always been the guy in the band that books the shows. This, I guess, is just an extension of that.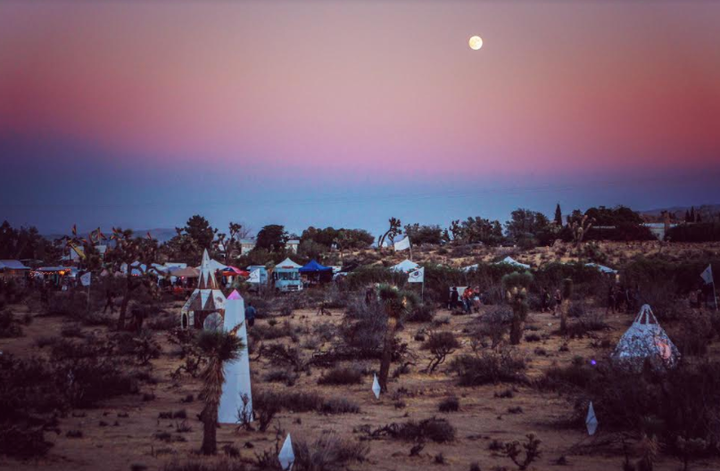 Related
Popular in the Community